Custom Solutions for Hotel Management Companies
At Travel Media Group, we pioneer solutions to help you manage online guest experience across your portfolio. Save time and enjoy the peace of mind of knowing that your hotels are following a consistent strategy for dealing with responding to guest reviews, updating social media, and more. 
Multi-property groups need a unique solution to pave the path to success for each one of their hotels. Our proven marketing solutions work for hotel management groups, hospitality management companies, and multi-property owners.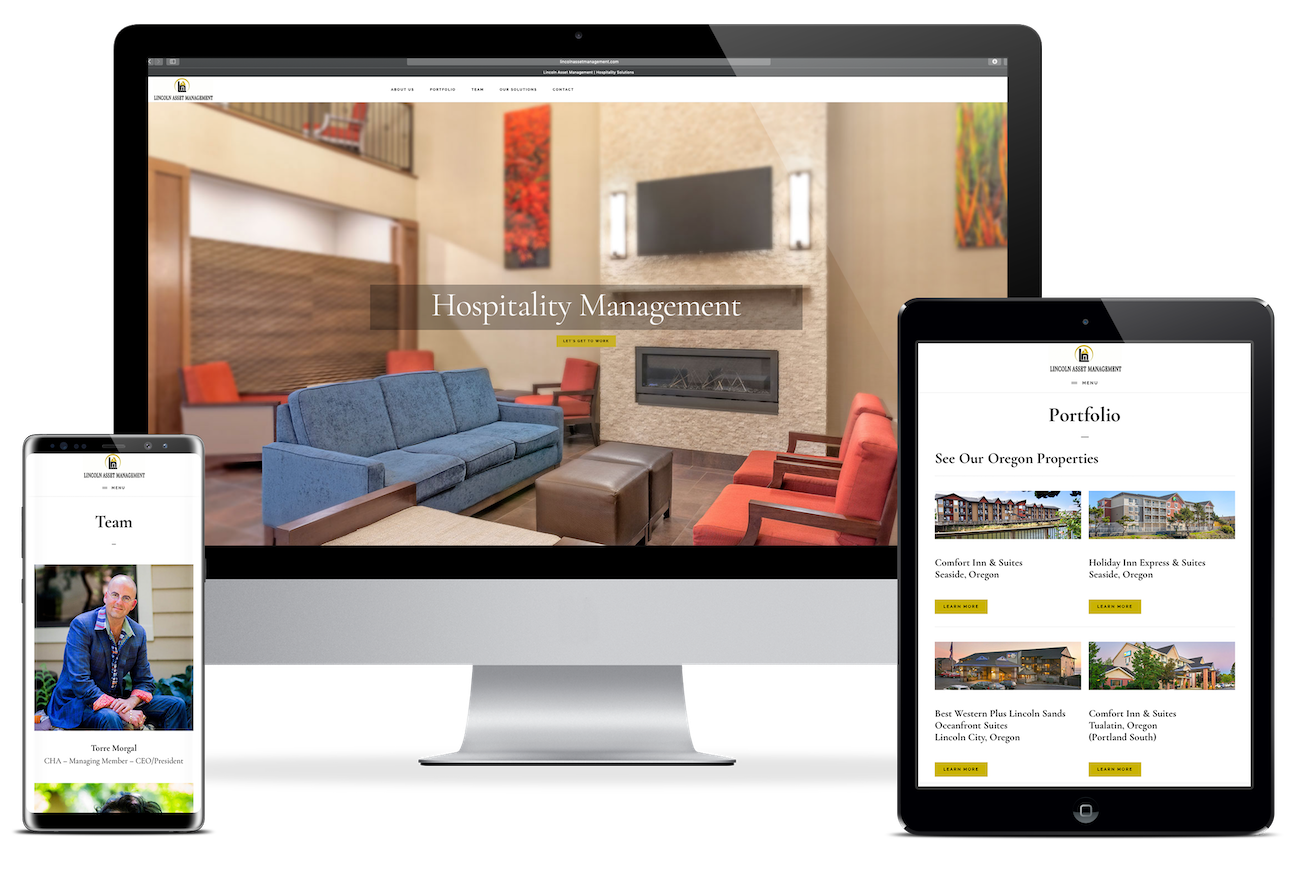 Our in-house product development team is dedicated to continuous improvement and creating new solutions for hotel groups.
Your dedicated client success representative ensures portfolio-wide support and reporting to maximize your performance.
We help educate your properties on marketing best practices and and develop custom webinars for your hotel group.
Our solutions can fill the needs of groups  no matter how many properties you have, or how they are currently performing. 
Thanks to Travel Media Group, our hotel general managers and sales managers can attend to the needs of our guests. For many of our hotels, TMG's staff handles social media postings, guest review responses, and vanity website updating every day. This allows us to spend our time where it matters most – serving our guests.
Michael W. Parent
Sr. Vice President, Sales & Marketing
Coakley & Williams Hotel Management Company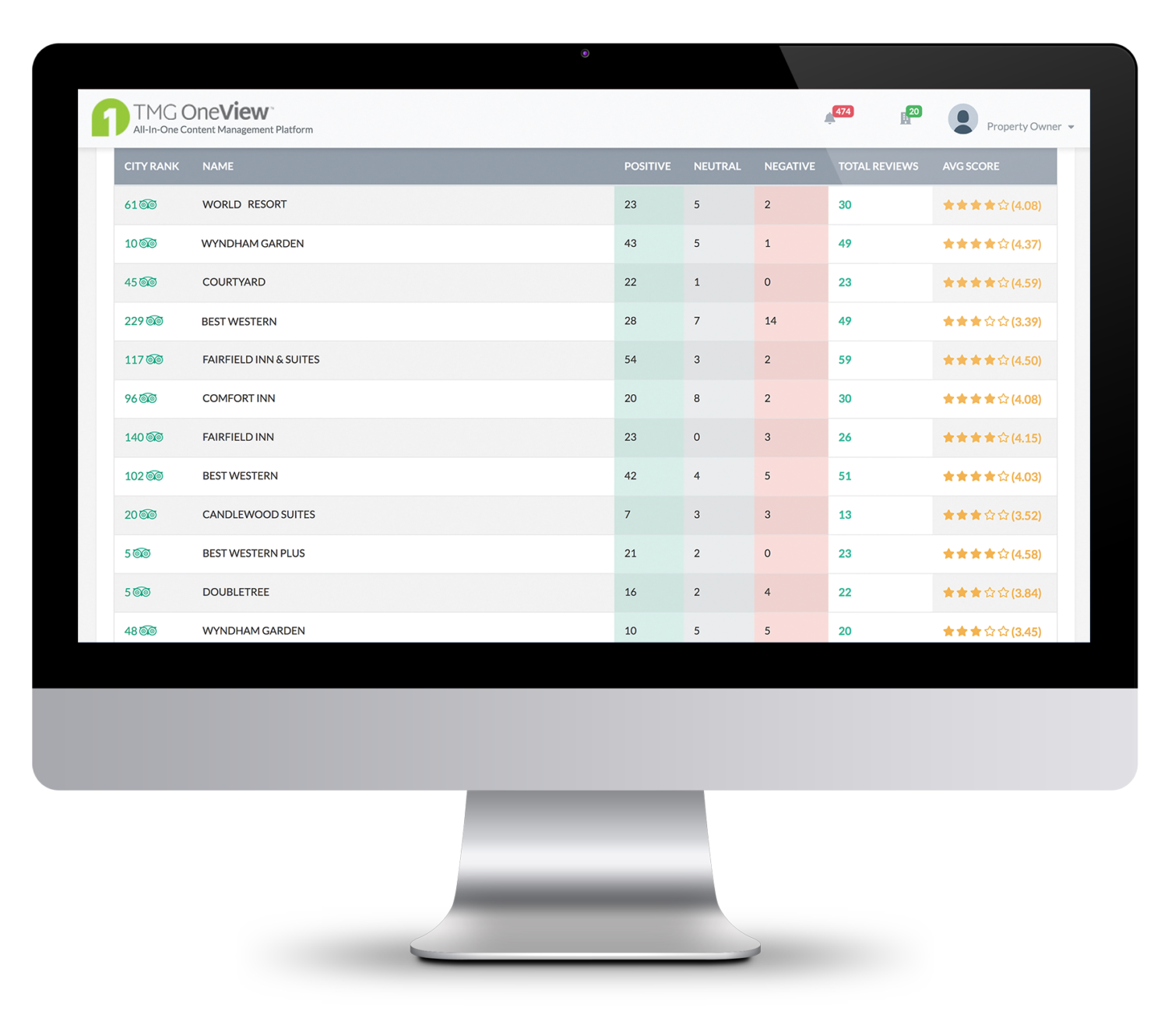 Manage Social Media, Respond & Resolve™, Reputation Management & Vanity Websites in one place.
Build a Custom Solution
If you're looking to create a new program for your hotel management group, we can help. Fill out the form to learn more about what we can do for you. 
Get Total Portfolio Visibility with TMG OneView

®
Our scalable solutions are designed to work for hotel management groups of any size. TMG services help individual hotels achieve their revenue goals while empowering managers and brands with high-level tools and analytics. If you need a partner that provides accountability, transparency, and performance, choose Travel Media Group.
Manage all of your properties' solutions in the TMG OneView® dashboard. You can count on:
Visibility & Accountability
Consistent Implementation
Credentials Security
Performance Metrics
Portfolio Reporting
Multi-User Access
Communication Hub
Dedicated Success Team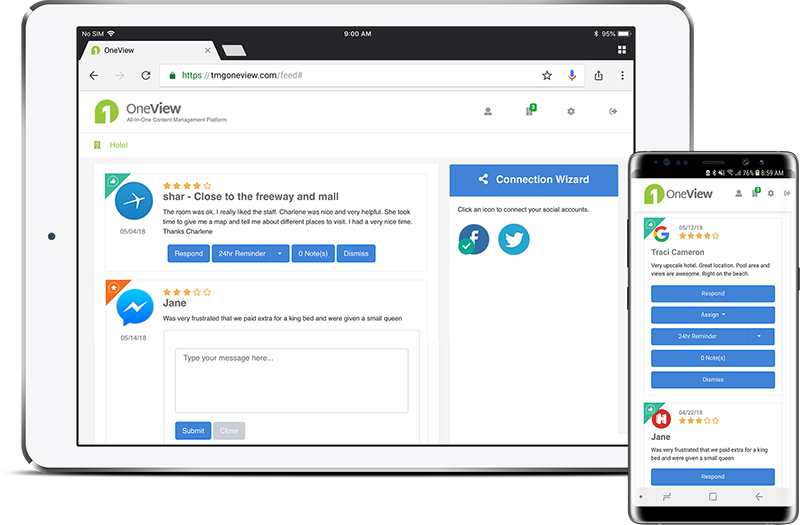 We use TMG's Respond & Resolve™ and Reputation Influence in tandem to increase guest satisfaction and improve TripAdvisor rankings. Two of our most active properties in the program have moved double digits on TripAdvisor rankings in highly competitive markets in less than a year, far surpassing our expectations. We would recommend that either program separately improves property ranking but combined achieves a Gestalt effect that is superior.
Jon McMillian
Corporate Director of ECommerce & Marketing
AD1 Global
Meet Our Strategic Accounts Team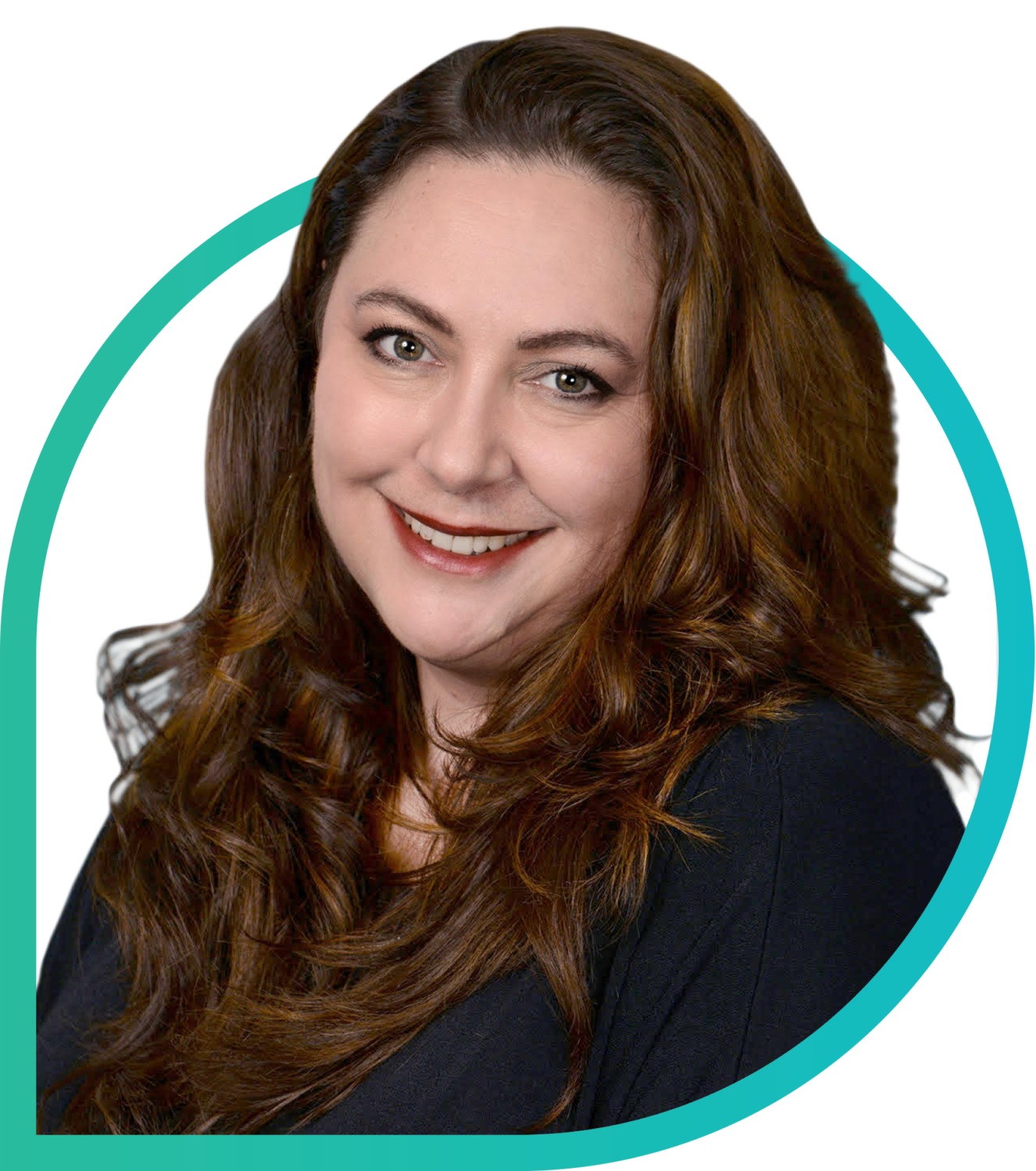 Emily Michael
Senior National & Strategic
Account Executive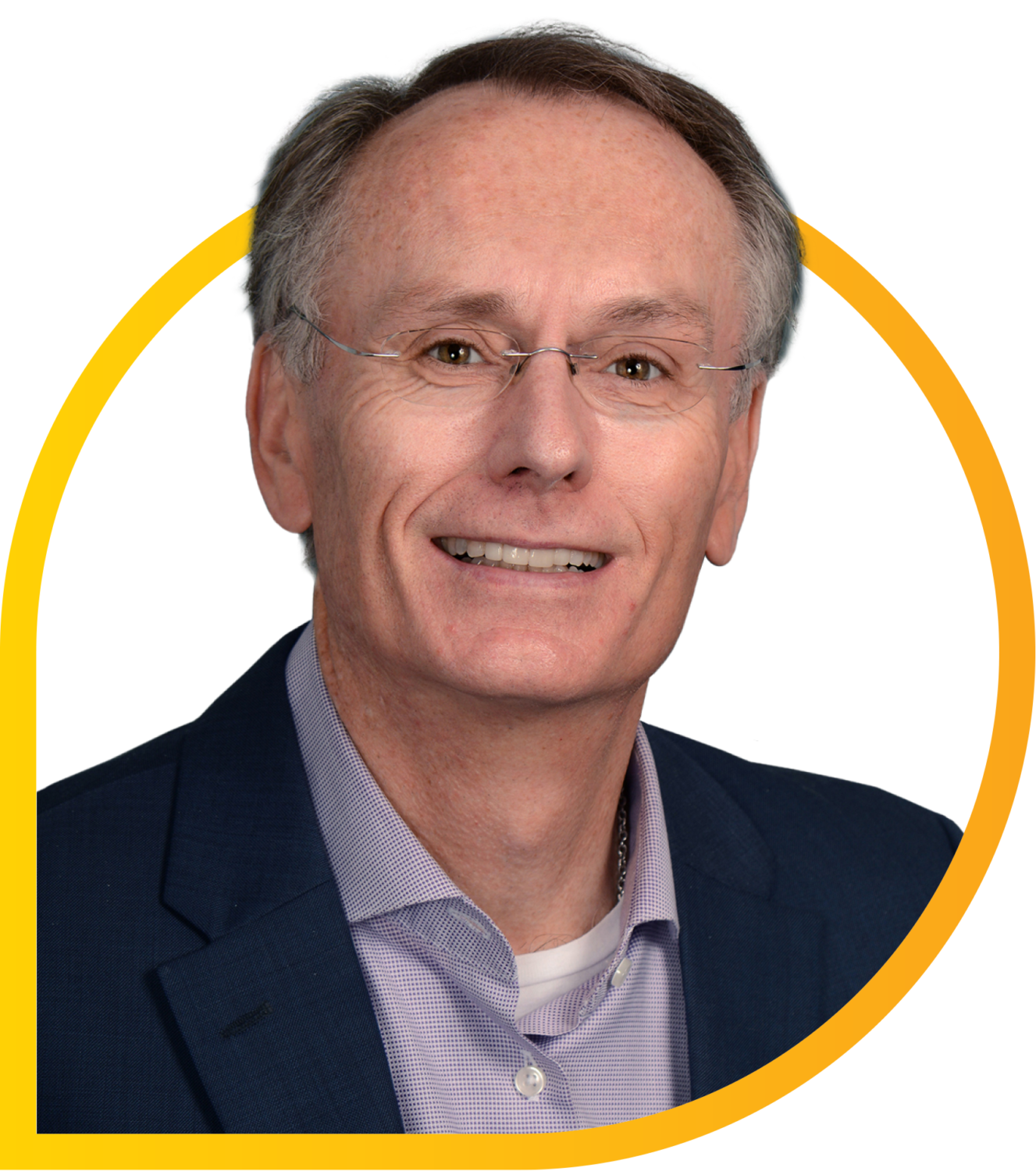 John Dodd
Strategic Account Executive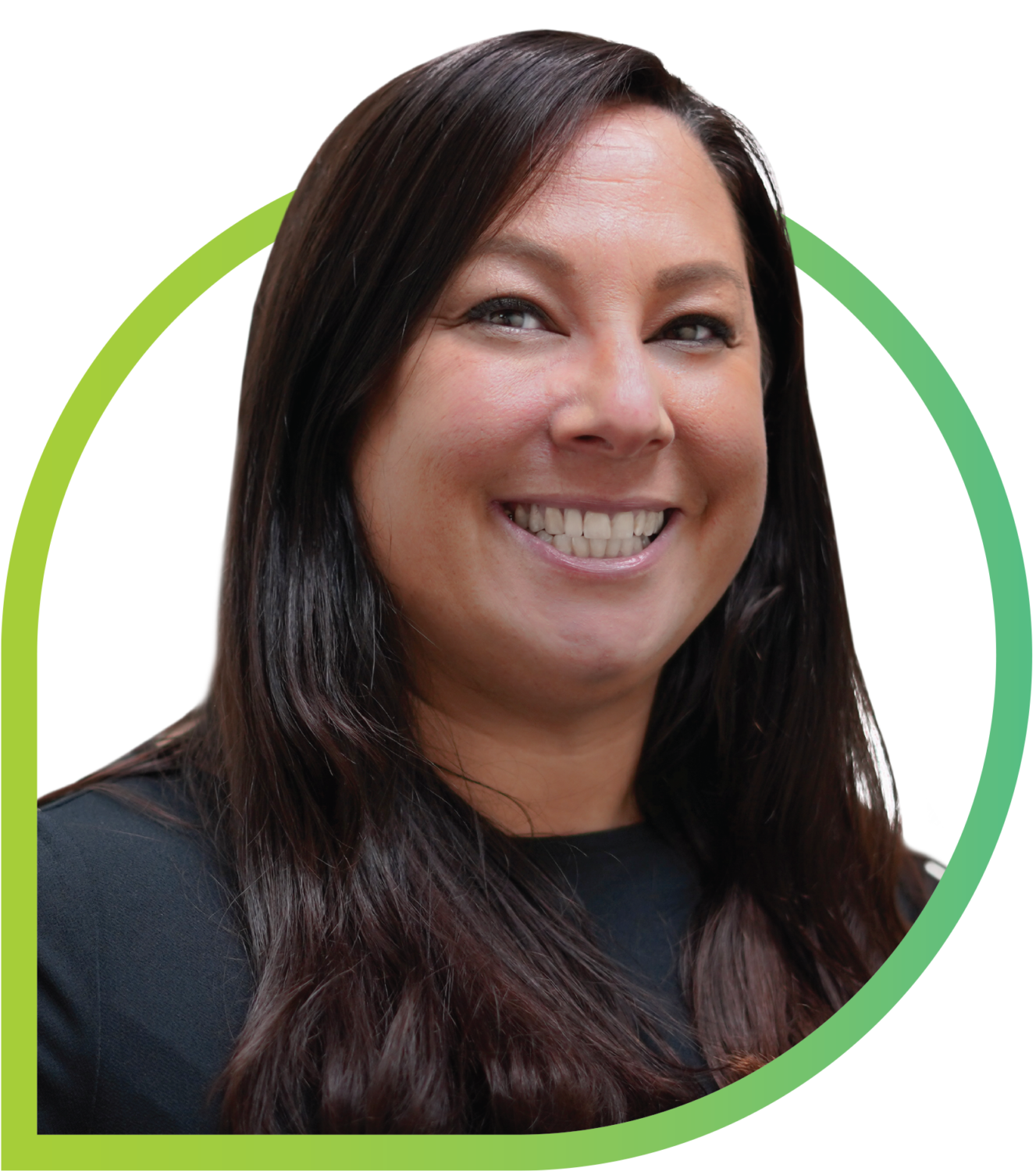 Danielle Rummel
Director of Enterprise Sales
Request a Demo
Travel Media Group can help build a custom program for even the most diverse property portfolios. Fill out the form to learn more about what we can do for your hospitality management group.