Social Media for Hotels
Take control of guest engagement.
Hoteliers know that social media is more important than ever to travelers. Vacationers use social media for inspiration while planning getaways, and they share posts, reviews, comments, and recommendations during and after their stay. Hotels today need to not only post regularly but also engage with what their guests are posting online. Kick-start your social media strategy with social media solutions that blend travel inspiration with compelling hotel content!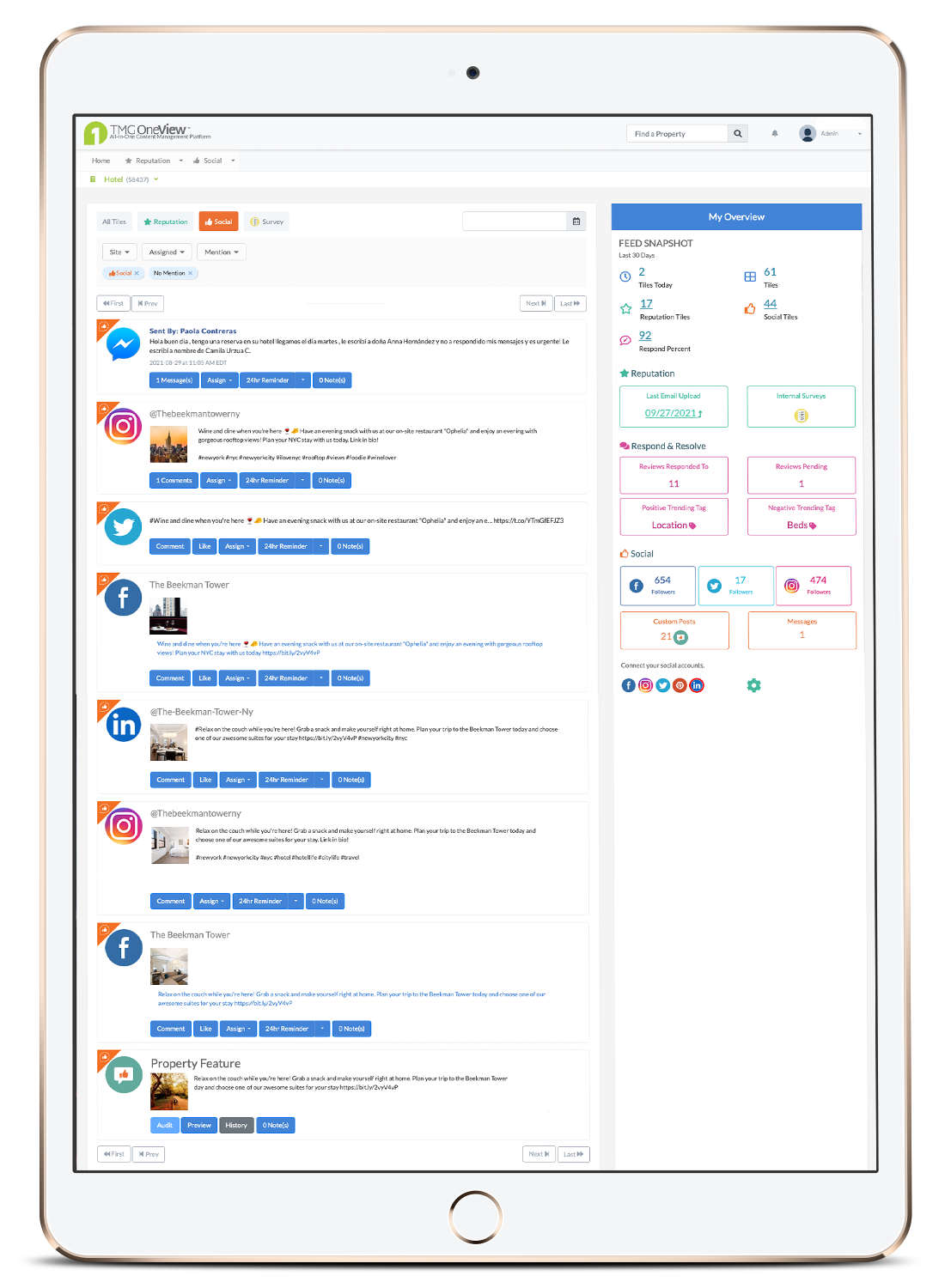 Optimize
Optimize your business profiles on top social media sites.
Improve SEO with a consistent social media presence so travelers can find your hotel. 
Engage
Find out who is mentioning and tagging your hotel with social listening.
Plan out compelling content featuring your property and fill your social calendar.
Convert
Encourage more bookings with actionable social media posts.
Get up to 5 custom social posts per week to drive occupancy and earn guests.
Promote
Attract and capture even more travelers with targeted social media ads. 
Grow your ideal audience, boost engagement, and expand your reach.
Get compelling social media posts to engage your guests with:
  Up to 5 unique social posts per week to attract more travelers
 Ad Spend to promote your hotel and increase exposure to guests
 Compelling content featuring your property and destination
Upgrade Your Hotel Social Media:
Don't wait. Start turning travelers into guests today!
of all travelers visit their social media accounts at least once per day, every day.
of Facebook users were inspired to book a trip to a place based on a friend's pictures.
of travelers share pictures or post status updates to social networks while on vacation.
80% of Facebook users are more likely to book a hotel based on a friend liking a Facebook page than from traditional advertising.
The entire Social Team at Travel Media Group has been extremely efficient and responsive to any and all of our needs. The support, ideas, and suggestions have been very welcome and have been proving to show results.
The TMG Dashboard is a very user-friendly service that saves an immense amount of staff time spent posting to several social sites at once…Over the course of one year, our hotels' Community Growth and Reach have exploded.
Social Media Case Study
Read about how we helped the Holiday Inn Express & Suites Chaffee double their website direct traffic from Facebook and reach an additional 16,000 travelers every month!
Manage all your social media in one feed with TMG OneView®
Every Social Media customer receives complimentary access to TMG OneView®, our guest feedback management system. Access all of your social media accounts anytime, anywhere, and from any device.
Create and schedule posts, respond to Facebook reviews, and engage with guests all in one place. You'll be the first to know when someone posts about your hotel with TMG OneView®.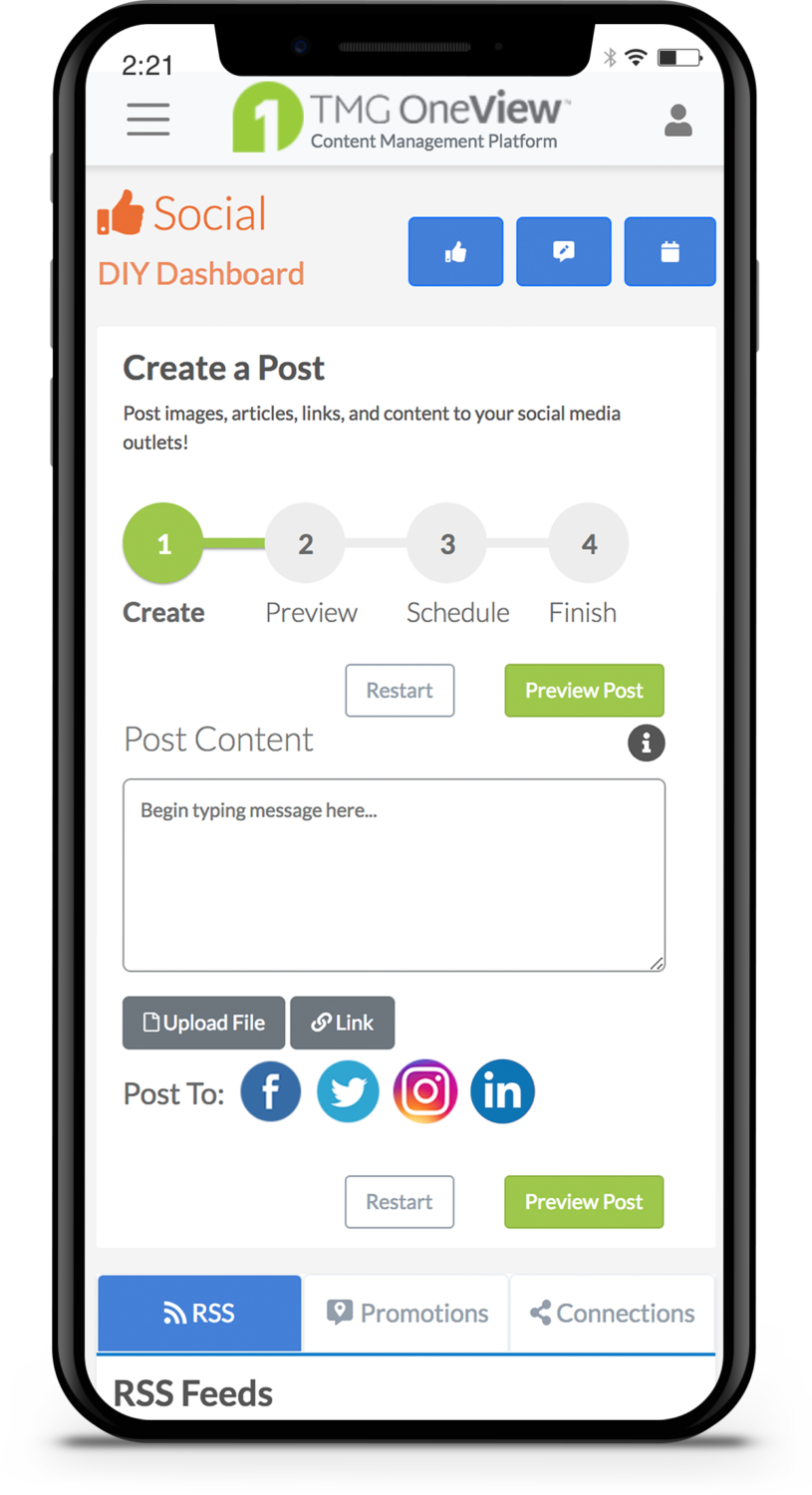 Ready to take your social media to the next level? Complete the form below to request a demo of our social media solutions.