Hospitality Marketing Webinars
Providing Free Hotelier Education Every Month
Take your hotel marketing strategy to the next level by watching one of our educational hotel marketing webinars. We take a deep dive into how travelers are searching for hotels and how you can get found in the marketplace. Learn actionable tips to increase revenue and capitalize on digital marketing trends. Sign up for our next webinar or view a recording of previous hotel marketing events below.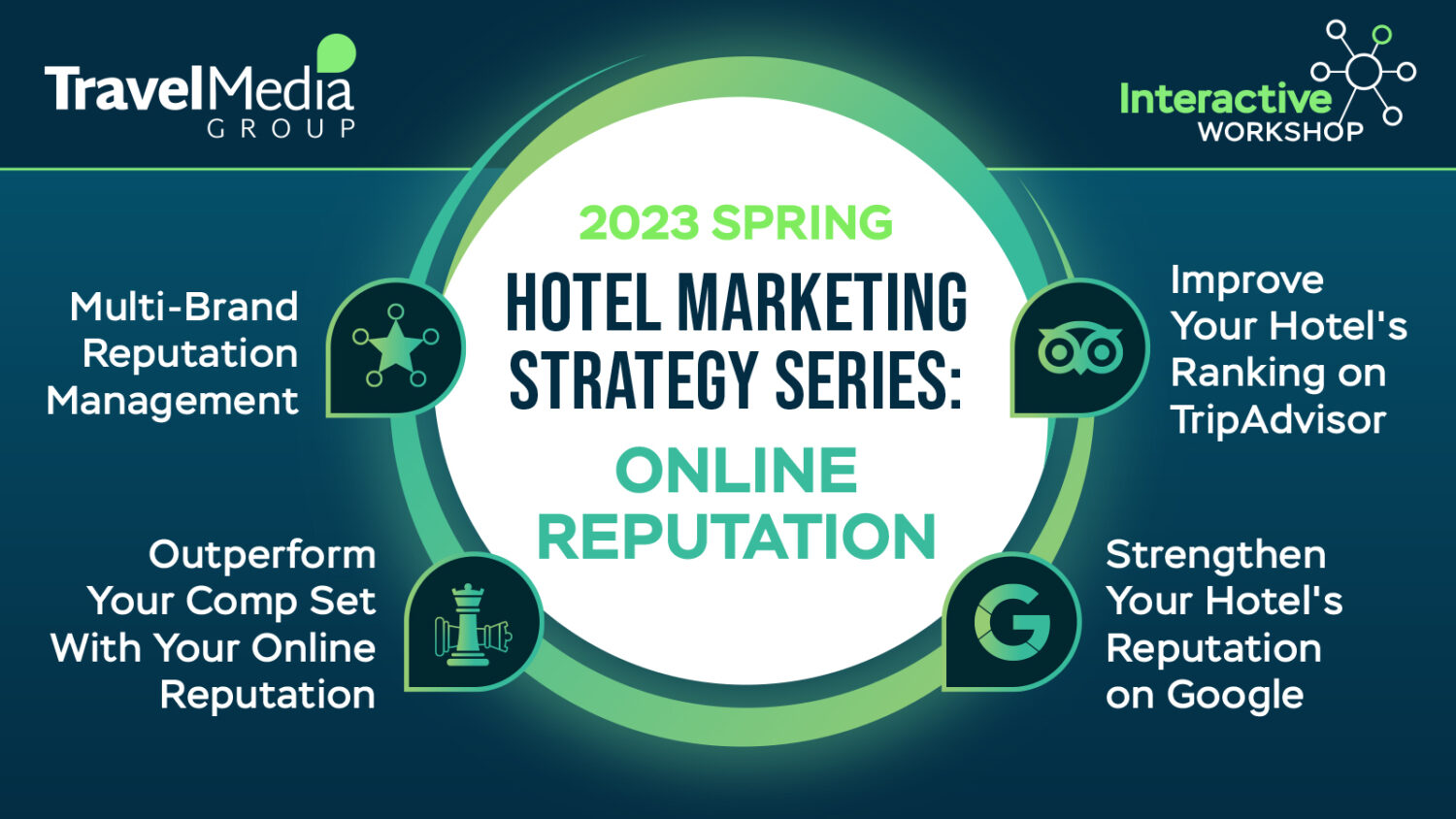 2023 Spring Hotel Marketing Strategy Series: Online Reputation
May 17th | 2 PM ET,  11 AM PT
Travel Media Group is proud to present for the first time ever TMG's Hotel Marketing Strategy Series. In this spring series, TMG digital marketing experts will provide hotels and hotel management companies the opportunity to participate in a number of interactive workshops; all focused on a particular trending digital marketing topic. In May, we will cover Online Reputation, which will include interactive workshop rooms dedicated to building, monitoring, and improving your online reputation for your hotel or portfolio of hotels. There will also be rooms exclusively dedicated to existing TMG reputation partners. We hope you will join us for this exciting educational digital marketing event!