Professional Responses to Your Hotel Reviews
Powered by TMG's Respond & Resolve™
Good or bad, it's important to address feedback from your guests online. Review responses are a chance to provide customer service to the guest and additional context to others reading the responses. Make sure that every review receives a thoughtful, timely and professional response with Respond & Resolve™ by Travel Media Group.
Responses For Hotels Across Multiple Brands: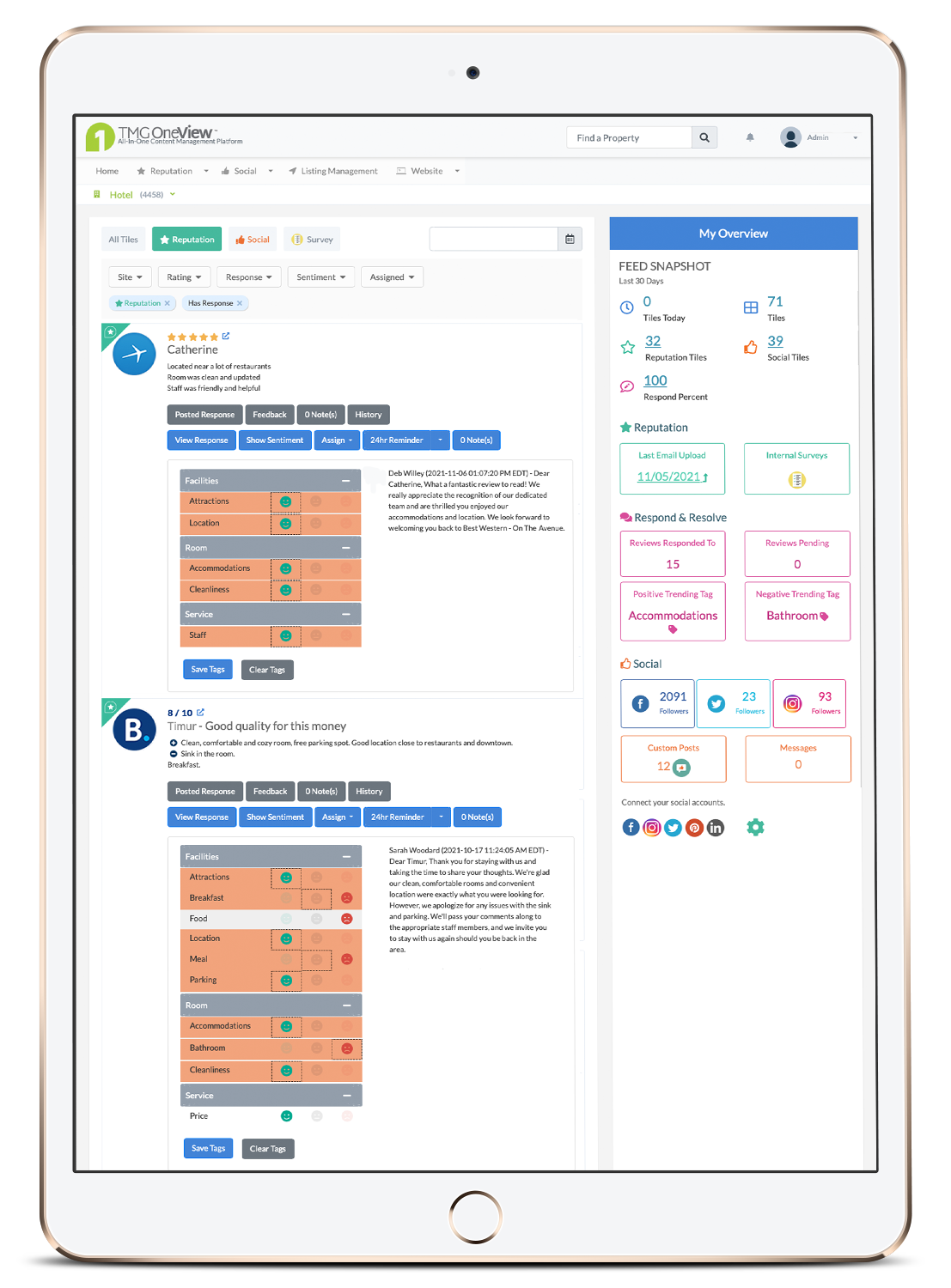 We Respond to Every Review
Make sure every guest is heard with our review response platform. We respond to every review on major review and OTA platforms. Hoteliers can either approve and publish responses or set parameters for auto-approvals. Here's how it works:
Sync
Opt in to receive new review/approval alerts.
Ensure your hotel's voice is consistent throughout each response
Tag
Each review is manually analyzed and tagged for guest sentiment.
Identify reputation data trends and gain insights with advanced sentiment reporting.
Respond
Each review receives a unique response, addressing all guest's comments.
Save time and meet brand standards for review response
Publish
Review, edit, and approve every response, or set up auto-approval criteria
Responses post directly on each online review site
The TMG team has done an exceptional job staying on top of our guest review responses. They are very professional and sincere in the response to our customers always even with the difficult ones they may need to tackle. I am so pleased with the results of the responses, the tracking we are provided and our monthly recaps for our progress that gives our property insight to areas we need to improve upon that we may not have seen prior. THANK YOU!
Katy L Sullivan
Holiday Inn Express and Suites Peekskill
65% of travelers are more likely to book a hotel that responds to online reviews.
Let Us Respond to Your Online Hotel Reviews
Save time by letting us write the responses for you
 Gain insights with advanced sentiment analysis
 Read & approve each response or set auto-approval criteria
Focus on your property, not on your computer
Never respond to another review again!
Review responses published and counting
Review responses published per month on average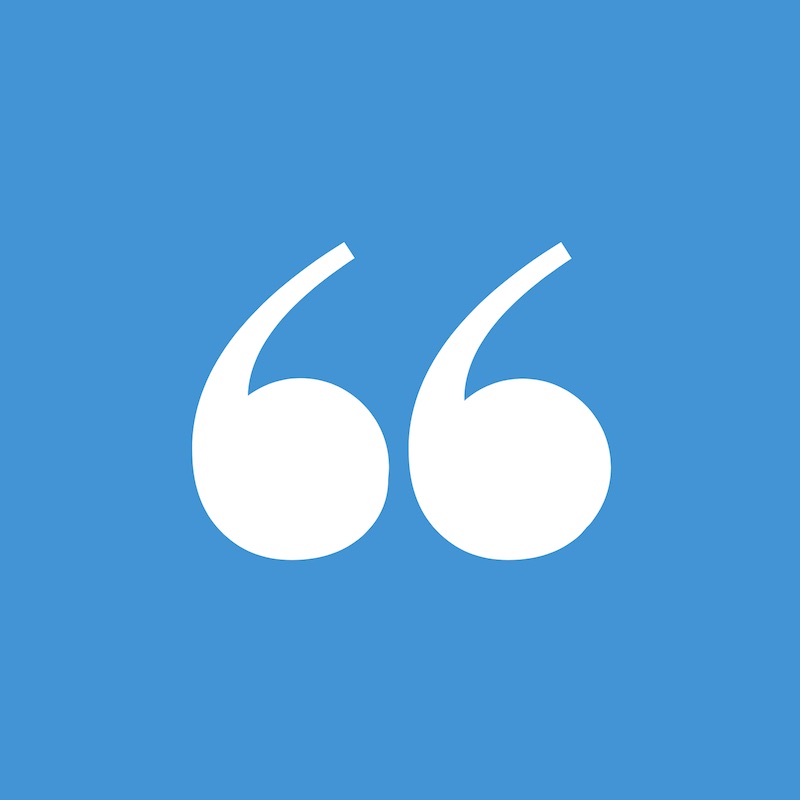 Travel Media provides prompt, professional and personal replies to nearly all sources of guest comments. This service makes reputation management a breeze and saves lots of staff time. Our Reputation Analyst has absolutely become in tune with our hospitality culture, and never fails to provide outstanding service and responses. I highly recommend this service.
Wade Michael
Staybridge Suites – Orlando Royale Parc Suites  
All About Review responses
Which websites do you respond to reviews on?
We respond to reviews on TripAdvisor, Google My Business, Facebook, Booking.com, Hotels.com, Expedia, Orbitz, Yelp, and Travelocity. We also partner with some hotel brands to respond to brand website feedback and are always working to include more platforms.
How quickly do you respond to reviews?
As soon as a review comes in, we begin to work on a response. Our responses are typically ready to publish within 24 hours from when we receive the review. Then, responses will post as soon as you approve them or will post immediately if auto-approval settings have been configured. We have crafted responses, gotten approval, and published in as few as four hours from when the review was written!
Who is writing the responses?
For perspective on what sets us apart from industry competitors, all of our professional writers: 
Undergo a rigorous vetting process for quality assurance
Complete training on reputation management & the hospitality industry
Are college-educated in a related field of study 
Have professional experience writing for online and/or print media
Speak and write in English as a first language.
Our reputation analysts work directly with our writers and review feedback from hotels and ensure responses fit with the hotel's voice.
Are the responses unique?
Our responses are expertly tailored to the content of each review. We never copy and paste responses, and every review receives a unique response. Hoteliers can provide additional context and instruction. For example, you can tell us phrases you prefer to use for certain situations or tell us when some rooms are undergoing renovations so we can respond to reviews better.
What is the price of the review response service?
Pricing is based on the number of reviews your hotel typically receives, so the cost varies by property. We offer unlimited review responses to respond to all public reviews. Or, hoteliers can customize their package by star rating or review website.
How do we approve the review responses?
After we submit a response for review, a designated person at your property can edit the response, send us comments or revisions, and approve the response. To save time, you can set up auto-approval parameters. For example, you could auto-approve responses to 3- and 4-star reviews, but manually approve responses to 1-, 2- and 5-star reviews.
What is sentiment analysis?
Sentiment Analysis is a tool that helps hoteliers learn exactly how guests feel about their hotel. The report is useful because it tells you about the areas of your hotel to improve.
Travel Media Group provides a sentiment report about 31 specific property topics. These 31 items include cleanliness, bathrooms, Wi-Fi, safety and more. The report shows the amount of positive, negative and neutral feedback on every feature of the property.
Sentiment Analysis will help you prioritize improvements on the property that will have the greatest impact on your review ratings.
Respond to All Your Reviews in One Feed with TMG OneView®
Be the first to know when a review is posted about your hotel online with TMG OneView®. Log on from a desktop, tablet, or mobile device to read reviews, provide feedback, and approve responses. You'll never miss another review.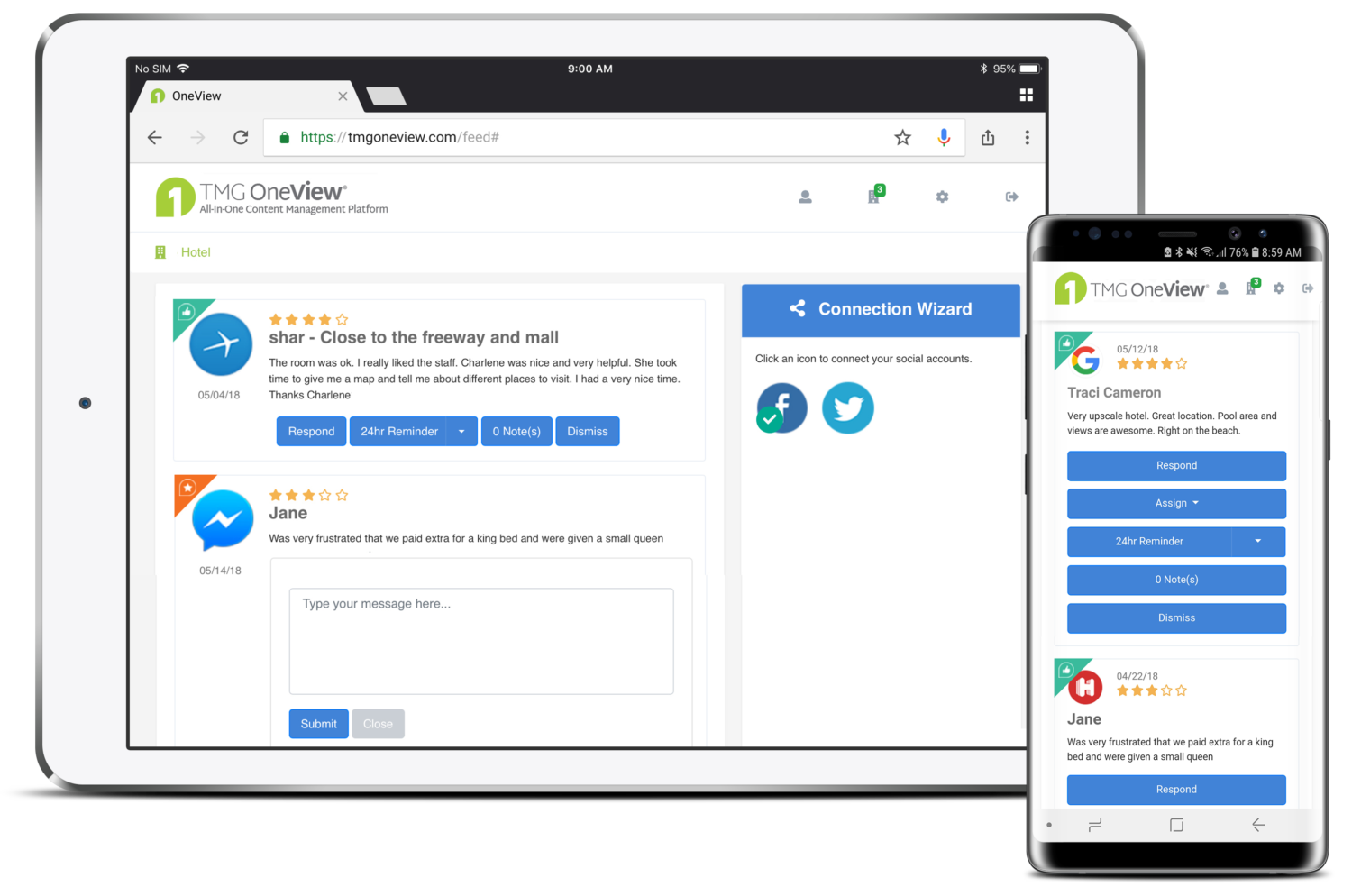 Never write another review response. Complete the form below to request a demo of our review response solutions.