Customer Experience
A Partner for Your Hotel, Every Step of the Way
For over 30 years, Travel Media Group has been an industry-leading provider of hotel marketing and advertising services to hospitality professionals across the country. Read our hotel marketing blog to stay up to date on social media trends, online review response tips, the newest research on search and SEO, and much more. Use the form in the sidebar to subscribe to blog updates. Be the first to hear about hotel marketing news and tips from our experts on all things you should be doing for your hotel online.
Dedicated Client Success Team
No matter which Travel Media Group solution you use to market your hotel, you can rely on our team of experienced Client Success Representatives to train you and your team, provide insight on the performance of your programs and check in with your progress regularly.
You'll have a dedicated Client Success Representative assigned to your property, so you'll always work with someone who understands the unique needs of your business. Your helpful rep will demonstrate the success of your programs and make suggestions on how to get even more ROI from our solutions.
Consistent Communication
Thorough Training
Insightful Analytics
Reliable Accessibility
Courteous Exchanges
Frequent Encouragement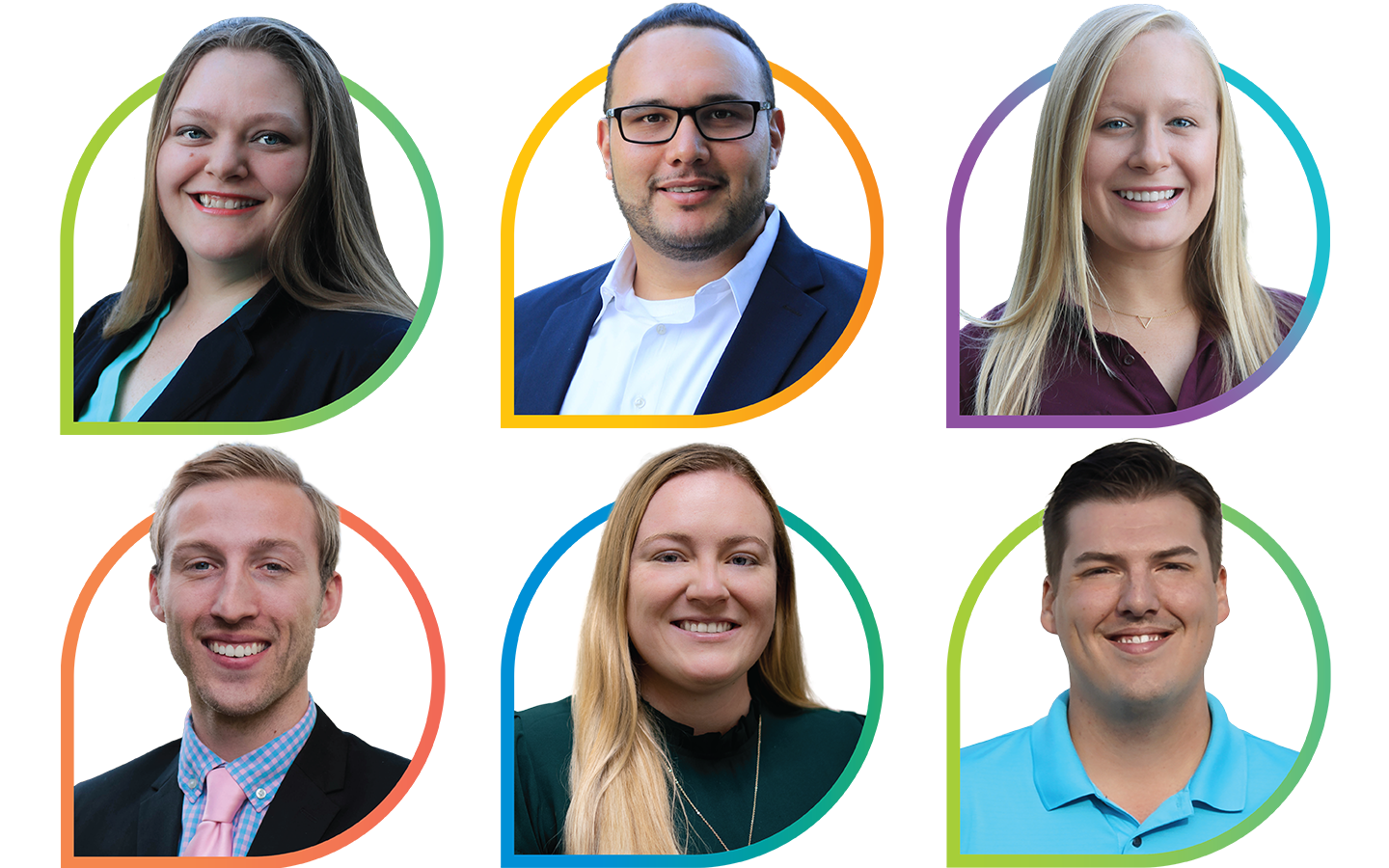 When you work with Travel Media Group, you'll have constant access to your products and solutions in the new TMG OneView® dashboard. Every solution is integrated into the platform to seamlessly manage all of your digital marketing. Whether you're at your desktop or on your mobile device, you'll have information at your fingertips.
The foundation of TMG OneView® is the feed, which shows you the most recent reviews posted and social messages sent to your hotel in real time. You can respond to messages, assign them to your team, schedule reminders and more.
24/7 Access
Intuitive Design
Total Transparency
Data Security
Proven Results
Customizable Alerts
Multi-property Access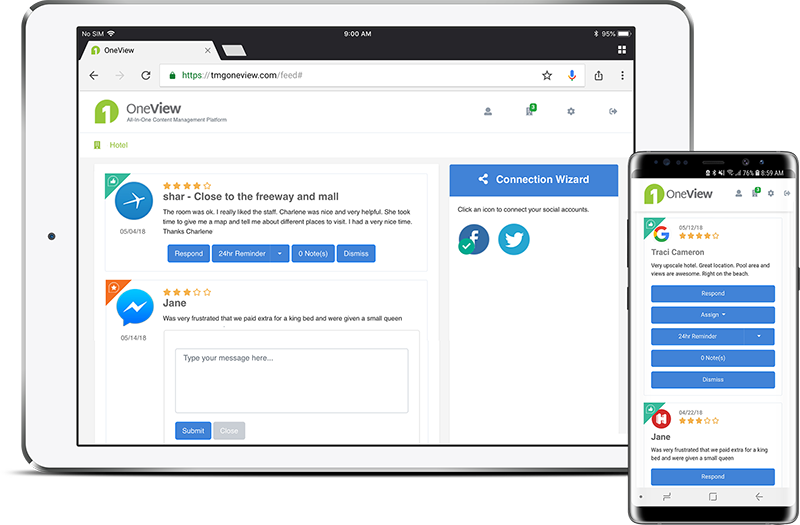 Product Innovation & Enhancements
At Travel Media Group, our team of product specialists and developers are consistently finding ways to enhance our digital solutions. From new product features to updated reporting tools, innovation is a key part of every TMG solution. Plus, as a valued customer, you'll have access to the latest product updates as they are released, and you'll get exclusive first-looks at new products when they launch!
Product Upgrades
Clear Communication
Product Launch Info
Ongoing Training
Improved Solutions
Dedicated Support