49 – Client Success During COVID-19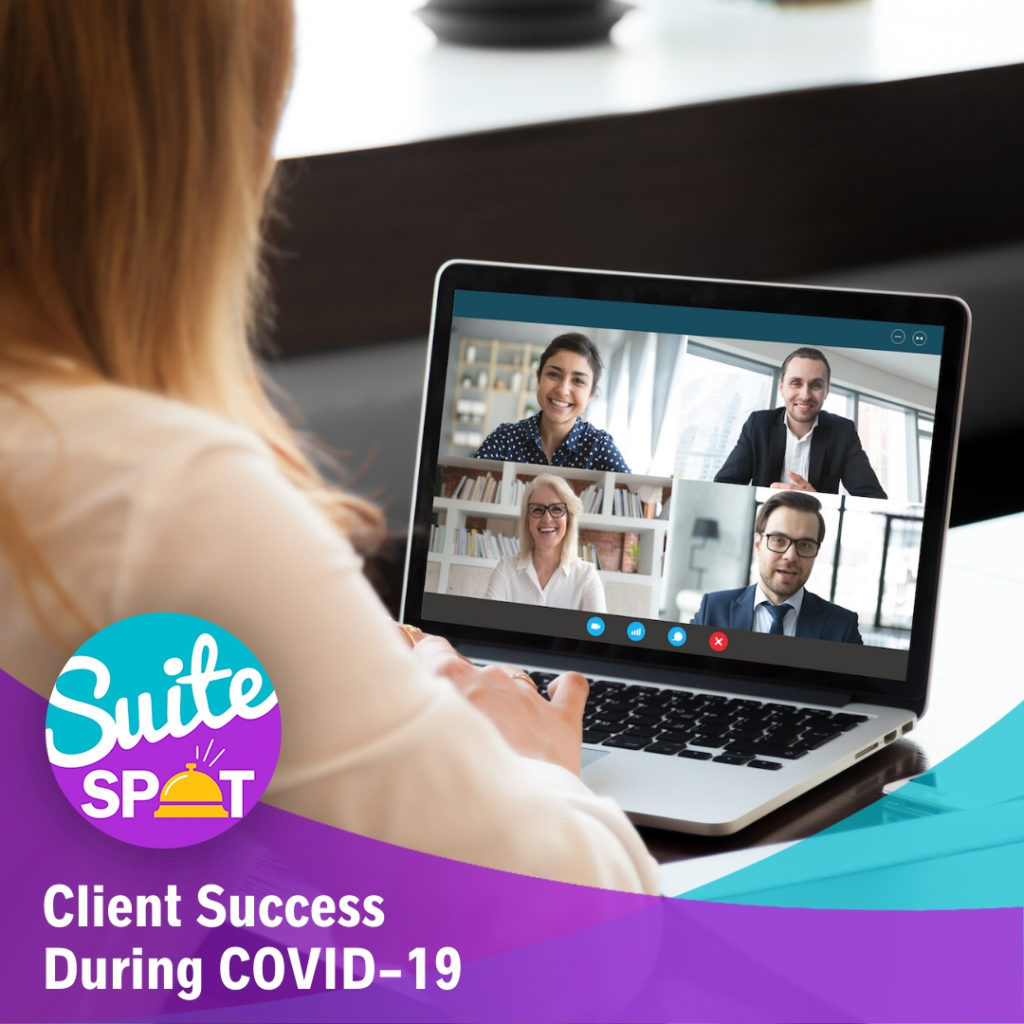 In this episode of the Suite Spot, we discuss the stories and sentiments that we have been hearing from our hotel partners across the country who have been impacted by COVID-19. Host Ryan Embree is joined by Client Success & Operations Manager Edwin Pomales to discuss how his team has evolved their conversations with our partners to support hotels along the path to recovery.

Ryan and Edwin share the proactive steps hotels should be taking to instill traveler confidence and comfort in their property's response to COVID-19. They know that every hotel's situation is unique, but with strategic action planning and careful crisis communication, hotels can gain a competitive advantage on the road to industry recovery. Edwin also shares his thoughts on how his team plans to adapt to this "new normal" that hoteliers and travelers alike will begin to experience.
If you are looking for help or insight with a recovery plan for your hotel call or text us at 407-984-7455.
Episode Transcript
Our podcast is produced as an audio resource. Transcripts are generated using speech recognition software and human editing and may contain errors. Before republishing quotes, we ask that you reference the audio.
Ryan Embree:
Welcome to Suite Spot where hoteliers check in and we check out what's trending in hotel marketing. I'm your host, Ryan Embree. Hello everyone welcome to another episode of the Suite Spot. This is your host, Ryan Embree, continuing to give you some content from my home office here in Orlando, Florida. Hoping everyone out there listening is safe and healthy. We're going to be continuing our COVID-19 podcast series. We've covered a lot so far during this time, we've covered leveraging social media and communication, we talked about the top five things to do during a crisis, and we talked about, most recently, about reputation management. So if you've been following along, we are going to continue our COVID-19 series and with me today, I'm going to bring in Edwin Pomales who is Travel Media Group's Client Success and Operations Manager. At Travel Media Group, since this crisis we've had a lot of communication with our hoteliers at every single stage of this. So I thought it would be a really good idea to bring Edwin on and kind of discuss, you know, what we've been hearing from our hotel partners and what type of advice we've been sharing to try to generate some ideas for you, the listeners, the hoteliers, to implement at your property to get us ready for that recovery that we've been hearing so much about. I'm going to go ahead and welcome Edwin to the Suite Spot. Thanks Edwin everyone for being on.
Edwin Pomales:
Hey Ryan, thanks for having me. Definitely happy to be here today.
Ryan Embree:
Absolutely, Edwin. So let's jump right into it. Your teams are in constant contact with hoteliers through this entire process from the beginning of COVID-19 to now as we start to see ease on restrictions and we start to see maybe that light at the end of the tunnel and that recovery phase. I'm wondering how has COVID-19 impacted your team's interactions with Travel Media Group's hotel partners?
Edwin Pomales:
Ryan, it's interesting because over the years we've definitely worked hard to build strong relationships with all of our clients. We really do pride ourselves on being a proactive team and try to stay in tune with the goals and the challenges of our partners. You know, when I say proactive, you know a lot of customer service departments are more reactive, right? You have an issue, you reach out to them, they try to fix the issue for you. Where at here at Travel Media Group with my Client Success Team we're actively reaching out to our clients and game planning with them, figuring out what, you know, based upon what time of year it is or what their goals are at that time. Really trying to figure out how to execute. So with COVID, one big difference is that it's really impacted our clients in different ways, right? So most recently our has been to truly listen to our clients and try to assess the situation that they're facing right now. So we're asking questions with every call that are going to help us figure out how we can be most helpful to our clients during this time. And we've had some clients that have had to shutter, unfortunately, during these times and we've had other properties that are a 100% occupied. So the spectrum is pretty wide. So as a team, our focus is on each interaction with a client is really just to listen to our clients and help them be as efficient as possible during these times.
Ryan Embree:
Yeah, you know, one thing that we've learned during this crisis is this is impacting and affecting hotels completely differently, as you mentioned. You know, this wasn't something that we at Travel Media Group implemented at the beginning of this, before COVID-19 we were still reaching out to our hoteliers on a monthly basis. So I'm sure this is a time where those relationships and knowledge that your team has of the hotel that they're dealing with really comes in handy and makes a major impact on, you know, how can we get a strategy to kind of move forward there.
Edwin Pomales:
Absolutely, you know, we're reaching out two to three times per month for some properties and even more for others, either through calls or emails, which allows us to be in tune with what's going on. And even more recently, for those properties that are being active, we're reaching out even more, again the idea here is just figuring out where we fit in and how we can be most useful.
Ryan Embree:
You know, in times like this too, the circumstances really change almost on a day to day basis with COVID-19 and what's happening in the industry. I'm curious, how has your team's message to hoteliers evolved during this challenging time?
Edwin Pomales:
Yeah. Well, you know what, I liked the use of the word evolve there because the messaging has definitely changed over the last eight weeks or so. So if we go back in time a bit, if we go back to mid-March, hospitality industry at that point, we're still trying to figure out how individual markets were going to be affected, right? Owners are kind of in a holding pattern at that point and they were waiting to see how COVID was going to impact the industry. And during that time, what we were doing was encouraging our clients to take the time to analyze areas of opportunity within their properties. So review responses or access to review sites, social media presence, guest sentiment – whether it be negative or positive. These were all good areas that we recommended our hotel start with as they were starting to look inward. So we used our clients OneView dashboards during that time and even now, and it really allowed us to be really prescriptive with where we thought their time would be best spent. So as travel started to slow down, now we're moving more into April and governments start to issue some of the stay at home orders, what we really started to urge our clients at that point was don't go dark, right? Don't shut down. And we began to ask our clients about the things that they were doing at the property level to ensure guest safety. We asked about partnerships that they have with first responders and essential workers. For the properties that were forced to temporarily close, we asked them what type of property improvements they were planning on making while they were closed, what action were they going to be taking? And then we took all that information and we communicated it to our social media and our reputation department, so that way they could share that information via social media platforms or in our review responses. Flash forward to where we're at now, right? We come to present day, we're beginning to see, you know, it's slow, but it's definitely happening. We're seeing some rebound here and now the focus is really about creating game plans for our clients based on their first impression score, based on their reputation, right? So we know that reviews, review flow, and review responses are going to be more impactful than ever, especially on traveler's booking decisions moving forward. So we're using this time to really help our clients put themselves in the best position possible for the return of guests. So as brands begin to roll out different initiatives, cleaning initiatives, Choice is doing "Commitment to Clean," Hilton is doing "Clean Stay," Wyndham is doing "Count On Us." We're working with our clients to ensure that they're caught up on the brand requirements, but also that they're poised to share that information with the travelers, you know, via their websites, review responses, and social media.
Ryan Embree:
Yeah, that's absolutely key. We've talked about that in prior episodes. We've talked about that on different webinars, blog posts – communication right now is key and every single communication outlet that you can be out there, pushing this type of information is just going to give consumer confidence and comfort level knowing that steps are being taken to ensure guest safety. And I love that you kind of went through that timeline, because I think it is important right now with where we are at to see how much has happened in such a small span and it almost gives you hope to see maybe where we're going to be in the next eight weeks. But you have to be prepared, right? Things and steps that we're doing right now are preparing ourselves for the eight weeks, the three months, the six months from now and beyond. And your team is right on the cusp of that because digital marketing is such a fast changing space. We're able to deal with that stuff on a at the moment, on the go basis, which is really that type of versatility and speed is really needed right now.
Edwin Pomales:
Yeah, I definitely agree.
Ryan Embree:
Now we mentioned that every single hotel is at a different place right now, whether that be occupancy, whether that be pricing, to be honest, whether that means if they're open or not right now. So I'm curious, when you and your team are reaching out, Edwin, what type of response are you getting from Travel Media Group hotel partners?
Edwin Pomales:
Yeah, you know what, let me start here by saying that the hospitality industry and that's the owners, the GMs front desk staff, overnight staff, definitely a very resilient bunch. You know, earlier I was touching on the evolution of our message as we've gone through these different phases and the phases the industry has gone through over the last couple of months. So initially it felt like the industry was at a standstill and some of the owners were kind of on their heels as they were trying to figure things out. But then we really start to see owners adjust and put together recovery strategies and now what I would say is the response that we're getting is we have hotels running, right? They're taking action. So in response to COVID, we've seen some partners become more resourceful, more responsive, more creative than ever before, as long as I've been here. We've seen some hotels take the opportunity during this time to deep clean and make small improvements at the property level and they've been able to use the positive and negative guest sentiment that we have available via OneView to kind of direct themselves. They've also focused on getting their staff trained on brand requirements and Travel Media Group solutions. So we've done a ton of training on the different strategies from social media, to OneView, to reputation, just helping them have a better understanding of how they can be more involved with those solutions. And we've had a lot of hotels really start to respond to older reviews as well during this time. So we're helping them claim pages, claim review sites, claim Google pages that before maybe they didn't have the time to do. Finally, one thing I do have to say is many of our partners are also taking this time to get a better understanding of social media and their social media presence. Looking at the content that's being posted on their pages, the guests that they're really trying to target. So that's been definitely a learning experience and the response has been very openminded and looking for as much information as we can provide. I would say that the majority of hotels out there have put plans in place, so what they're looking to us for us is help on executing those plans, using our strategies, using the dashboard in order to execute those plans. And for those clients that are still trying to find their way, well they're leaning on us for different kinds of ideas and tips based upon the research that we're doing across the country. Our partners have really responded with a lot of ingenuity, with innovation, and again I want to say it again, a lot of resilience, right? They're really taking action versus sitting back and playing a passive role right now.
Ryan Embree:
I agree with you. I think at the very beginning there was that kind of shock and awe. We were coming off of record breaking numbers, to go from that to the opposite, you know, it really was kind of a punch in the gut, but now hoteliers are trying to move forward. They are really focusing on their day to day, they're learning when everything is stripped down to a core, they're seeing exactly what they can do right now and they have that hope that this travel will come back, which we're starting to see signs of that which is a really, really great piece of good news and it gives us hope. Some hoteliers out there might not have the pleasure of talking to you or your team when it comes to putting an action plan or a recovery plan together. So I just would ask you what would be one piece of advice you would share with a hotelier that really doesn't know where to start during this situation?
Edwin Pomales:
You know what, first of all, I would definitely say I understand. I can see how someone, a hotel owner right now, may be unsure where they need to start. There's a lot of uncertainty right now in the hospitality industry. On the flip side, the one thing that we do know for sure is that travel will return, right? And every property has to be ready to attract and secure guests, just like any other time before this. So step one for me would be assess your situation and ask yourself a few questions, right? As a hotel owner, figure out who are your guests. That's the first question. You know, when do you think they're going to be traveling again? What are you going to do to ensure that they're safe at your property? How can you best reach your potential guests? How can you build credibility and trust, so that those travelers are feeling safe about coming to your property and choosing your property? I think those are some of the main questions that need to be answered before anything else happens. We know that leisure travel is most likely the first segment of travel that's going to be bouncing back, then business, and finally group. We know that reviews and review responses will have a greater spotlight than ever before. So we want every hotel to really just step back and picture what your reviews and your guest engagement says about your property. We know that having a captive audience right now on social media, there's a lot of opportunity to target specific guests and what's happening right now really is guests, you know, if you start to talk about booking windows and planning out for trips, a lot of guests are really taking time right now, they're dreaming about where they want to go once stay home orders get lifted. They're starting to plan travel, so keep that in mind. And then I guess if I had to give a second piece of advice it would be, we need to look at this as an opportunity. Definitely not, not ideal, but the reset button has definitely been hit in hospitality. Each property has the opportunity to rewrite their story to a certain extent right now. So I advise every property to take action, jump into OneView, look at the trends and the metrics and the analytics at your property. What have guests been saying about your property over the years? What are the strong things? Where are areas of opportunity? Let us help you create content and spread the word about the things that you're doing at the property level. I think transparency, Ryan, you had a great podcast that talked about crisis management and transparency was at the top of that list. You gotta be able to share what your property is doing to those potential travelers. And then, you know, obviously addressing any gaps in guest experience and guest satisfaction. And again, here at Travel Media Group, lean on us, lean on your client success representative, lean on Travel Media Group during this time. Our marketing team has created a great resource page on our website, it includes podcasts, webinars, and blogs. We're continuing to share that with every one of our clients so you know, take action during this time. Really assess your situation and again, I know I've said it before, but don't sit back and wait. It's really time now to start taking action.
Ryan Embree:
Action, action, action. Yes, I completely agree with you on that, Edwin, You know, you were totally right when you said, a lot of our hoteliers right now are learning tough lessons, if they haven't been active on social media or don't have that social following right now. Travelers have almost completely disappeared and those hotels don't have a way to communicate to their future travelers, which is a problem that over the past decade or so we haven't had to worry about in this industry, so I absolutely agree with you. We did a great podcast episode on reputation when it comes to COVID-19 and it spoke to exactly what you were talking about, that reputation reset. Consumers and travelers are going to be looking at that more than ever right now. So once we've started taking those steps, once we've started taking that action, I'm curious, what other steps is your team taking today, to proactively help hotels as we start to see recovery back into the industry?
Edwin Pomales:
Well as we speak right now, we're currently reaching out to our clients, we're collaborating with our social media and website teams, we're also collaborating with our marketing department to get as much detailed information from each one of our properties. So we're asking that our partners provide information about cleaning initiatives, any special promotions that they're running, what the status of their amenities are from breakfast or swimming pools, and what the plan around those amenities are. We're also getting as much information in regards to any updates to cancellation or refund policy. So with this information, its gonna allow us to put together a prescriptive recovery plans based on each property's market, their guest type, and their availability. Like you said, Ryan, some properties are still shuttered, others are just opening up. So we want to understand that there's a different story, a different situation at every property, and we want to be as prescriptive as possible when we're putting together a game plan. Earlier we were talking about the different traveler segments, leisure, business, and group. So it's important for us to consider the booking windows for each one of those segments. So another thing that we're actively talking about and consulting our hotels with is considering what they should be expecting as far as guests return over the next few months. So next 30 days, three to six months, in six months, which guests are, which travelers going to be traveling within those windows and starting to prepare for them. We also put together a list of items for hotel owners to consider as we're moving forward, right? So simple things like consider the furniture spacing in your public areas social distancing wise, recommending flexibility around cancellation policies, sharing photos on social media that highlight cleanliness, keeping clients informed, you know, using the vanity websites that you have. I think that historically in hospitality, you know, housekeeping and cleanliness was kind of done behind closed doors and now the idea is that there needs to be a light shined on the measures that each property is taking, it's really going to be something that goes a long way in building trust and safety for potential travelers. The other thing we're doing right now is we're encouraging our clients to consider the impact that one single review could have post COVID. We're definitely encouraging them to utilize their reputation management programs and ask that each guest leave a positive review if they can. The power of a review has definitely shifted. So it's just going to be more important now than ever to really be in tune with getting positive feedback as often as you can onto those review sites.
Ryan Embree:
You know and one thing I love that you and your team did, and even our product team at Travel Media Group has done is, you know, we can't predict exactly who is going to be the first ones that are going to start to emerge out of this. I mean we can look at regions, but you guys have done a really good job of identifying from a high level the basic guest type that you're going to see starting to emerge and start to fill up your occupancy, start to fill those rooms like young travelers, for example, travelers within driving distance that might feel a little bit more comfort driving somewhere than flying on a plane. So I think you're very, very prescriptive with the types of reviews that travelers are going to be looking for or social media posts that are going to have an impact on that occupancy. We do talk to thousands of hotels across the country. Every single hotel is different. I am curious, with so many conversations I have seen other businesses outside of the hospitality industry get really, really creative with ideas for their business and how they're just trying to survive during this COVID time. Are there any creative marketing ideas that stand out to you that you've seen during this time?
Edwin Pomales:
Yeah. You know what? I should probably start with, you know, something I really admire during this time is our clients really using their social media platforms to recognize and thank healthcare professionals, first responders, essential workers on the brand level. Marriott rolled out America's community caregiver rate. Choice did something similar with their choice cares and we were able to help our partners that are Marriott's and Choice, you know, spread the word on those promotions. A couple of things from our clients, you know, a few properties come to mind, we had, we had an independent property that ran a contest that offered an all inclusive three day, two night stay at the property. He ran the contest on Facebook and he saw, you know, just a ton of engagement over 270 likes, almost 150 comments, 150 shares. We had some clients that have restaurants at their properties and try to get creative. We had one specifically that last week ran a Mother's Day brunch to-go special and that did really well for them. Got a lot of feedback. We had properties that had bars on property and they start to do daily posts like cocktail of the day just to market and advertise the specials that they had at the bar. If I had to pick one, one of my favorite was a property that did a grocery giveaway in their parking lot. So it was just something, again just that speaks to the creativity of our partners during this time putting together a grocery giveaway, having people in that area drive through and collect groceries as needed. I thought that was pretty powerful and it showed that hospitality strong that I've been seeing a lot on the internet lately.
Ryan Embree:
I love that and you mentioned that one giveaway had 150 shares, you think about the reach and brand awareness that that hotel now has because of one single post and our hotels are posting four to five times a week, and in a time where a lot of our travelers eyes are on their social media that are at home with little to do, they're on their social media. So just a testament to how important digital marketing is at this time. And I'm sure those likes, shares, and comments, will be future business and translate into revenue and brand awareness as we start to recover out of this. Now as we both know, not just in the hotel industry, but life in general, we'll come back with a "new normal." I'm curious to hear what you think your team's role will be in collaboration with hotels as we head towards this "new normal" in the hotel industry.
Edwin Pomales:
I think moving forward is going to be really important for hotels to game plan around reputation and social media and then you know, with those game plans is going to be even more important to adjust, you know, as needed. So, you know, with that being said, I think we are anticipating that we're going to be reaching out to our clients, hearing more from our clients than in the past, and our goal is to really make sure that we're keeping them up to date on progress, making sure that we're measuring and tracking those game plans and providing results, and again, adjusting as needed. We've had a few tools that we've been using very heavily over the last few months that got added to our dashboard, our OneView dashboard. Specifically, I mentioned earlier, the first impression score and what that's gonna allow us to do is really track a property's reputation scores, the reviews that they're receiving, their response rate, and we're going to be able to track it on a day to day basis. So that's going to be something that's constantly changing and along with that change needs to be communication, more communication with our clients. You know, Ryan, I think it's going to be vital that hotel owners are aware of negative reviews or comments on social media. Then once they are made aware, they really have to make sure to take action as soon as possible. So that's where we come in to help them be more efficient, to make sure that we're, you know, with our active feeds that they're up to date and aware of everything that's coming across that mentions their property. Cause the truth is we're going to be seeing travelers that have less tolerance for negative comments. So time is going to be a critical factor when it comes to responding to and resolving issues.
Ryan Embree:
Less tolerance for negative reviews, but on the other side of that, I do want to point out that this could also be a time where travelers are, now more than ever, willing to help your business and give you positive reviews. But if you don't have a strategy in place to get those reviews, your competitor across the street is going to start jumping you. So you know, as devastating as a time this has been for our industry, we are all in this together as an industry. I wanted to open it up as we do with all of our guests for just any final thoughts that you have?
Edwin Pomales:
I thought we touched on a lot of good points here today. I think I've seen so many posts on forums or on LinkedIn online, you know saying #hospitalitystrong and most recently you know the idea that this too shall pass and I definitely would just like to echo that sentiment. I think that the recovery process is going to be a little bit different for hotel owners depending on again, their market, the type of guests that they see, the seasonality, but I definitely would encourage every hotel to continue to innovate, be creative, and take action. One thing I'm very proud to say is that as a company, Travel Media Group, we have not gone dark during this time. We've been able to help, direct, and be as useful as we can to so many of our partners during this time. So we're always here to listen. We have the market research, we've done a ton of research around the country, so we're always here to listen and help in any way we can. So please don't hesitate to reach out to us.
Ryan Embree:
Just want to make a quick shout out, we've had a lot of customers reach out to us during this time and really show appreciation and that means a lot to hear those messages from not only customers, but hoteliers in general because again, this is a time when we're all in this together. So Edwin, thank you so much for being on the Suite Spot today, love the insight and love the tips.
Edwin Pomales:
Absolutely. Thank you so much for having me, Ryan. Really enjoyed it today.
Ryan Embree:
If you'd like to get in contact with us at Travel Media Group, like to talk to Edwin or his team about maybe some recovery plans or action plans during this time, we always have our phone lines open. You can reach out to us via our website at travelmediagroup.com, there you'll find that COVID-19 resource page that Edwin mentioned earlier in the episode, but you can also reach out to us directly (407) 984-7455 I want to thank all of you out there for listening, wishing you safety and health during this this time, and thank you again for listening to the Suite Spot, we will talk to you next time. To join our loyalty program. Be sure to subscribe and give us a five star rating on iTunes. Suite Spot is produced by Travel Media Group, our editor is Anne Sandoval with cover art by Bary Gordon. I'm your host, Ryan Embree and we hope you enjoyed your stay.
Hotel Marketing Resources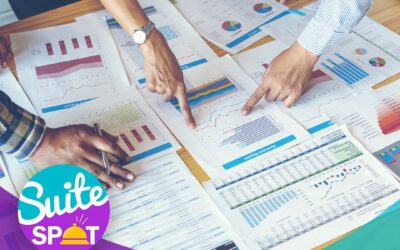 Join TMG Marketing Director Ryan Embree and Vice President of Product and Technology Patrick O'Brien on this episode as they analyze and give insight into the top 5 guest sentiment trends of 2022.  You will learn about the most talked about topics and how travelers...