Fostering LGBTQ Diversity & Inclusion at Your Hotel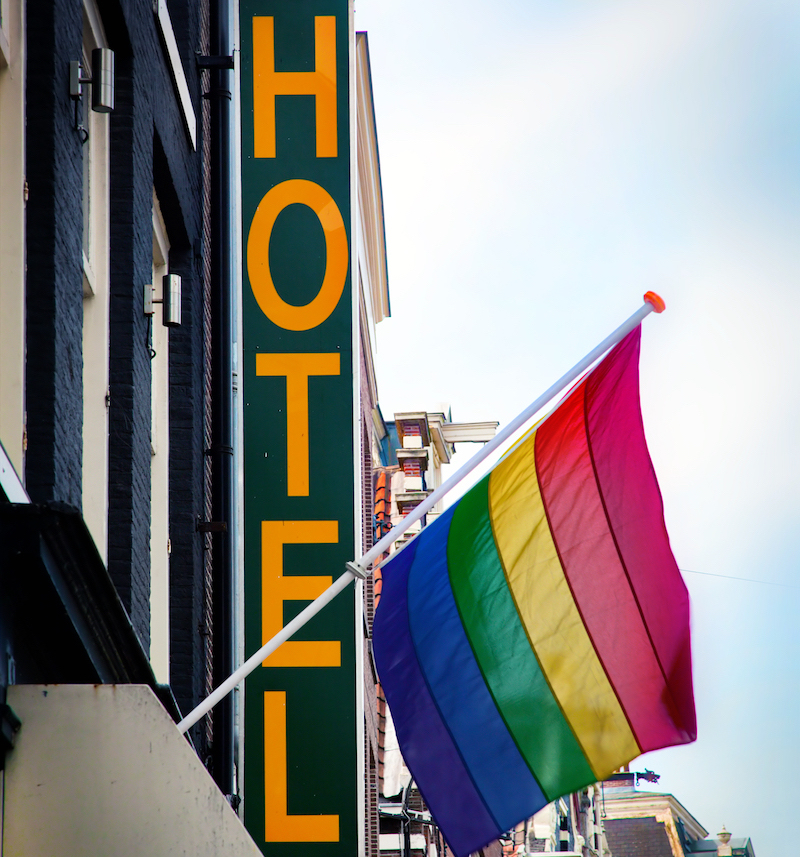 [Updated 5/22/2023] Hospitality is defined by Dictionary.com as "the friendly reception and treatment of guests or strangers."1 At Travel Media Group, we believe the true definition of hospitality is inclusive: "the friendly reception and treatment of guests regardless of sexual orientation, gender identity, race, ethnicity, age, disability, socioeconomic status or appearance." This Pride Month, we think it's important to provide hotelier education about best practices for LGBTQ inclusion in hotel operations.
Tourism & the LGBTQ Community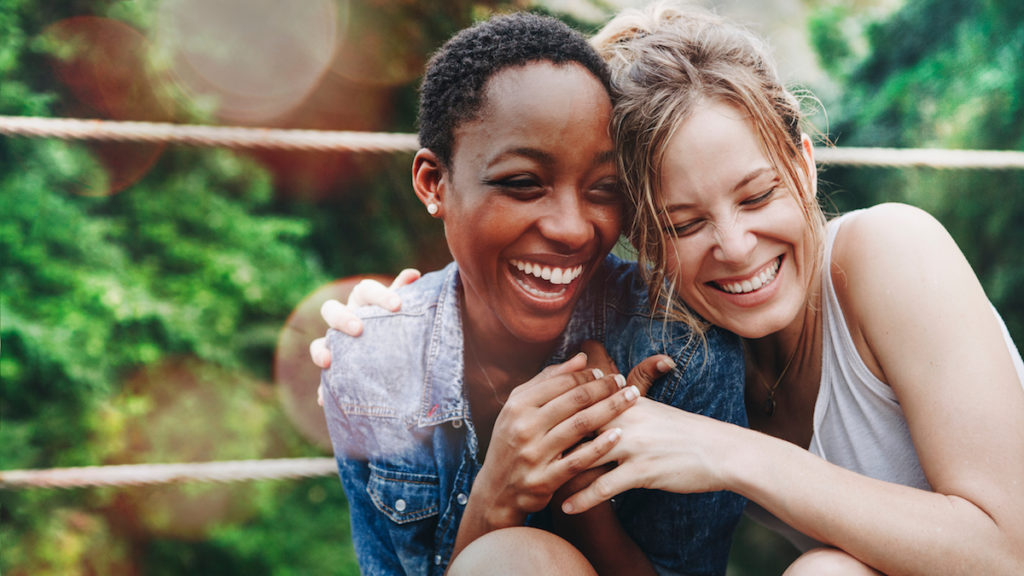 A survey of LGBTQ-identifying Americans by Community Marketing, Inc. (CMI) reports that LGBTQ travelers spent an average of 11.6 nights in paid accommodations during a 12-month period. When determining where to stay during those nights, there are a few things to consider. Research shows that 69% of LGBTQ travelers tend to stay at hotels they know are LGBTQ-welcoming.2 In fact, LGBTQ travelers indicate that the most important factor when considering booking a hotel or joining a loyalty program is whether the hotel has "sexual orientation non-discrimination policies."3 Hoteliers should be vocal about their inclusivity practices to communicate messages of welcome to LGBTQ travelers.
The impact that non-discrimination policies have on travel behavior isn't just limited to hotel booking decisions – it also extends to choice in a destination or the choice to travel at all. 84% of LGBTQ travelers are "more likely to travel to destinations with sexual orientation anti-discrimination laws."4 For those outside the queer community, it may be difficult to understand why policies play a role in travel decisions for LGBTQ travelers. In many cases, it has to do with safety. "Physical and verbal violence are top concerns for transgender travelers, especially surrounding the safe and comfortable use of public facilities."5 Inclusivity practices increase the safety and comfort of all your guests, not just members of the LGBTQ community.
When discussing travel trends and the queer community, hoteliers should recognize and plan for the possibility of LGBTQ guests who are traveling for a medical procedure. In fact, "40% of transgender participants have traveled to a different city for medical reasons."6 Hoteliers can take extra care to welcome and support transgender guests who are in town for medical consultations and procedures.
Ensure Your Hotel is LGBTQ-Friendly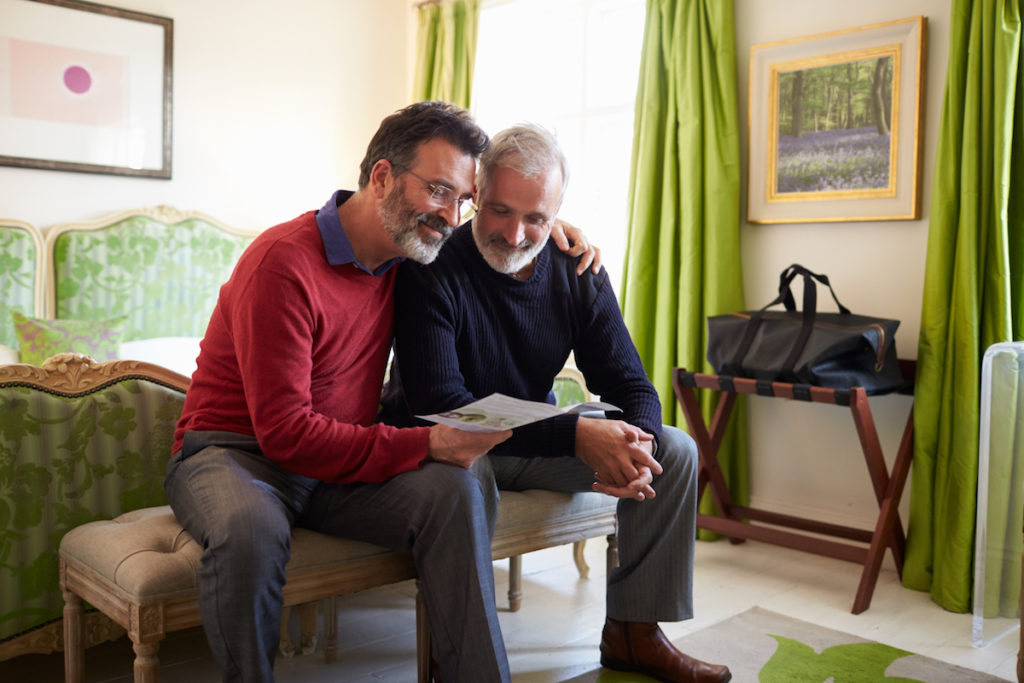 When it comes to hotel selection, LGBTQ travelers ranked a hotel's LGBTQ-friendly reputation equally as important as low price in motivating a booking decision.7 By implementing inclusivity practices at your property, you can become more welcoming for all guests.
First, you should educate yourself on the LGBTQ-friendly practices your brand has already implemented, and mirror them at your property. Travel+Leisure shared a list of 12 LGBT-friendly brands in the U.S., which provides an overview of how hotel brands are supporting the queer community. You can also reach out directly to your brand to get more information on their policies and request training materials to educate your staff on diversity and inclusion.
There are other changes you can make at the property to foster inclusivity at your hotel. Increase the safety and comfort of your guests by changing the signage on the public restrooms in your lobby and other common areas to make your bathrooms gender-neutral. Teaching your staff how to use inclusive language can make every guest feel more welcome at your property. You can also implement practices such as the ones outlined by the Travel Advocacy Group (TAG)
TAG was founded in 1997 and is a resource for LGBTQ travelers to find travel businesses and accommodations that are supportive of the LGBTQ community. Since safety is a primary concern for travelers in the queer community, starting hotel research with an advocacy group like TAG can help LGBTQ travelers feel more comfortable planning trips for business and leisure.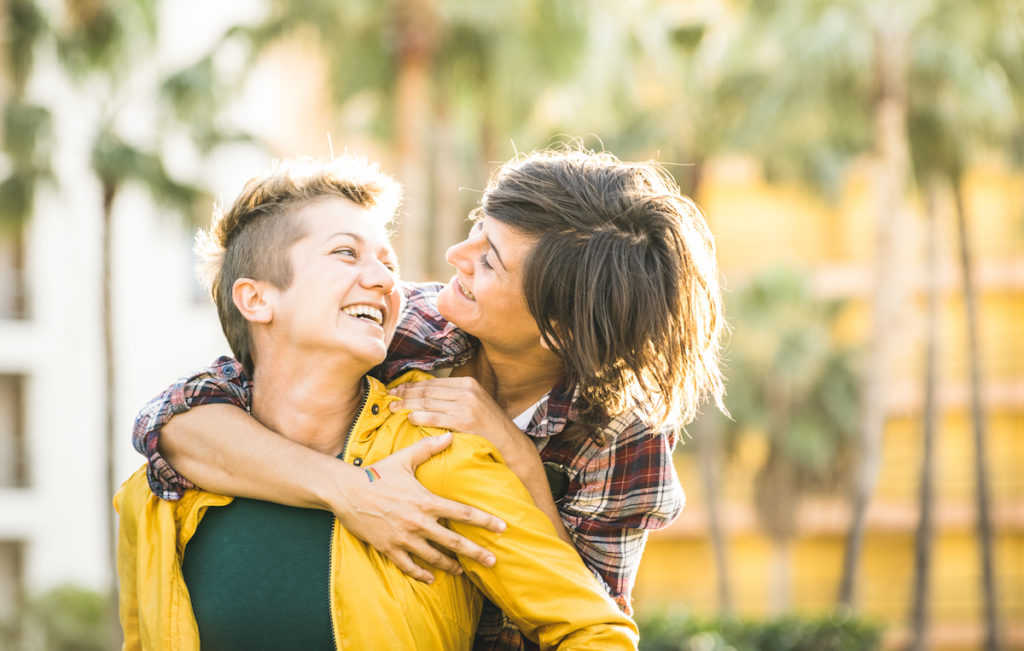 How can your hotel become
TAG Approved®
?
Enforce gender identity and sexual orientation non-discrimination policies

Treat couples equally whether they are same-sex or heterosexual

Train employees on LGBTQ diversity and sensitivity

"Empower customers and employees to be 'watchdogs' of its LGBTQ business practices"8

Give back to your community through philanthropy and/or volunteering

Employ a diverse staff that reflects your local community
By prioritizing diversity and inclusivity at your hotel, you can provide accommodations that are welcoming for every guest at your property. Through updates to your property and processes, you can achieve a mission of hospitality for all.

Resources