How Videos Help Increase Search Traffic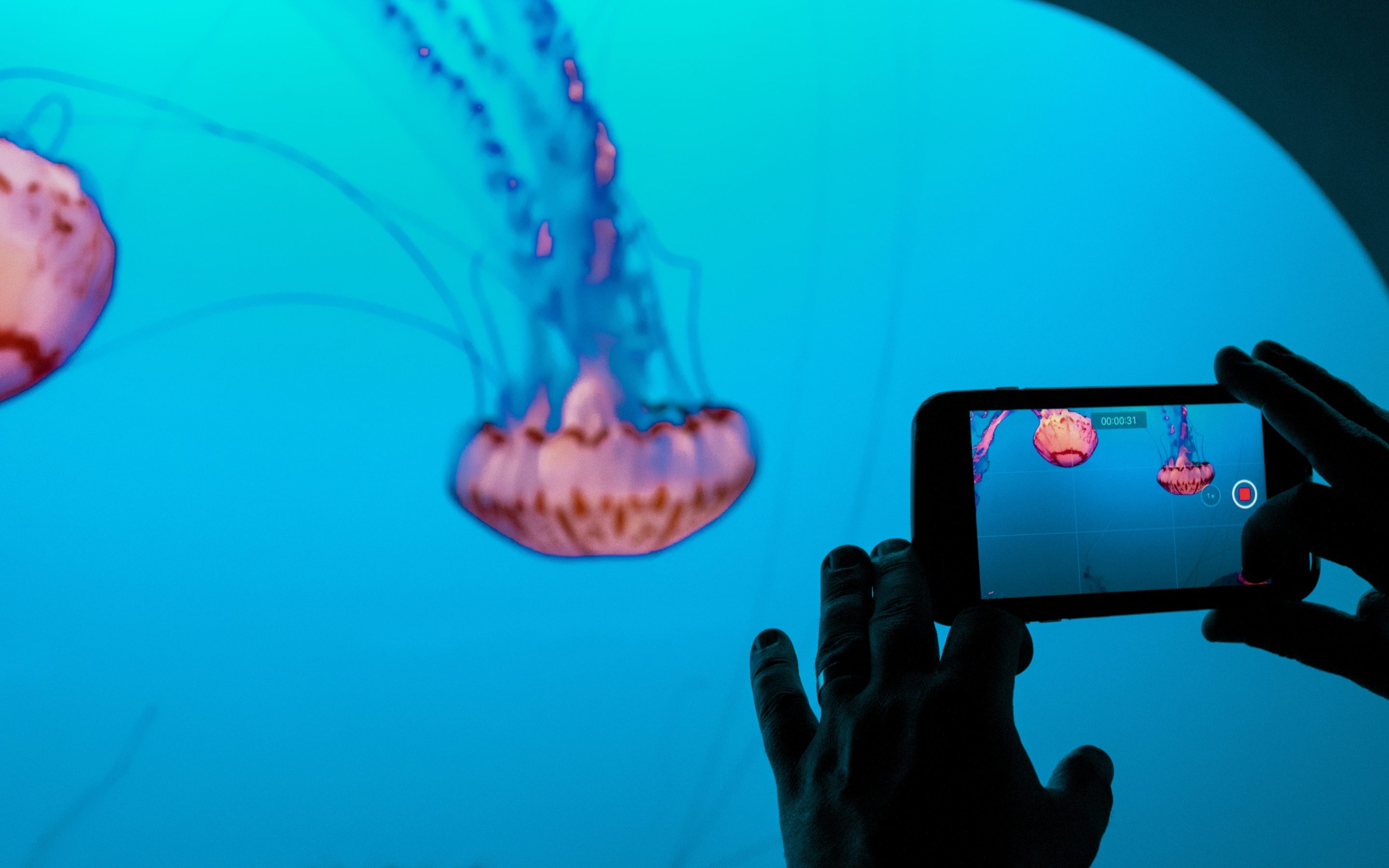 It's becoming more and more expensive and competitive in the search engine marketing world – especially as Google cuts back on how many ads will show on a page. That means that you should really focus on your free organic traffic to maximize theåÊeffectiveness of your website when you can't spend a lot of money on ads.
One of the best ways to do this is by integrating video into your hotel marketing strategy.
How Does Video Affect Rankings?
First, you need to understand how rankings work. How well a webpage is likely to rank on Google is based on authority. Authority basically a measure of your overall SEO, built off of many factors that are always changing as Google algorithms and search behaviors evolve.
Aside from technical influences like Open Graph markups and data structure, some of the most influential factors in search rankings are:
Quantity and quality of links and linking sources
Content quantity, quality, and relevancy, including keyword optimization
Visitor traffic and usage, including click-through rate
So what does this have to do with video? Overall, video positively impacts all of these highly influential factors in Google's search algorithm.
Quantity and Quality of Link Sources
When you upload a video to YouTube and embed it on your website, you're creating quality links between your website and YouTube – which is owned by Google. Adding a YouTube video to your website adds another place for your website to get found. Not only will you be on YouTube where your video could be recommended following another user's video, but you'll also be in search results. In fact, 55% of Google search results include video. Not only do they appear on the "Videos" tab of your search results, but they also come up when relevant in the main search area.
Content Quality
Videos provide not only a link exchange between your website and YouTube, but also a great opportunity to pack more relevant keywords into your page in a way that lets Google know that what you're posting is what searchers are looking for.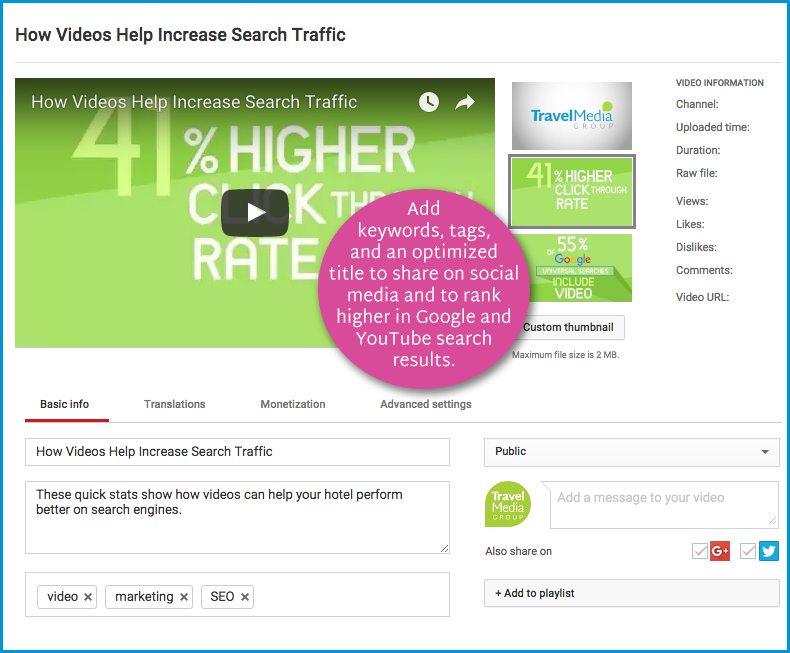 Visitor Usage and Click-Through
Adding video to a page on your website is a win-win. First, it's more likely to bring in website visitors. There is a 41% higher click-through rate for listings and search results that include video. Not only that, but when a user watches a video on your webpage, they stay on that page longer. This is a great signal to search engines that what is on this webpage is engaging and that the searcher found what they wanted, boosting your relevance and trust.
Get Started with Video
Every hotel should have a way for future guests to see what's inside. According to Google, 61% of leisure travelers consulted video when choosing a destination, and 55% of business travelers watched video when choosing accommodations.