Market Share Report: Direct Bookings vs. OTAs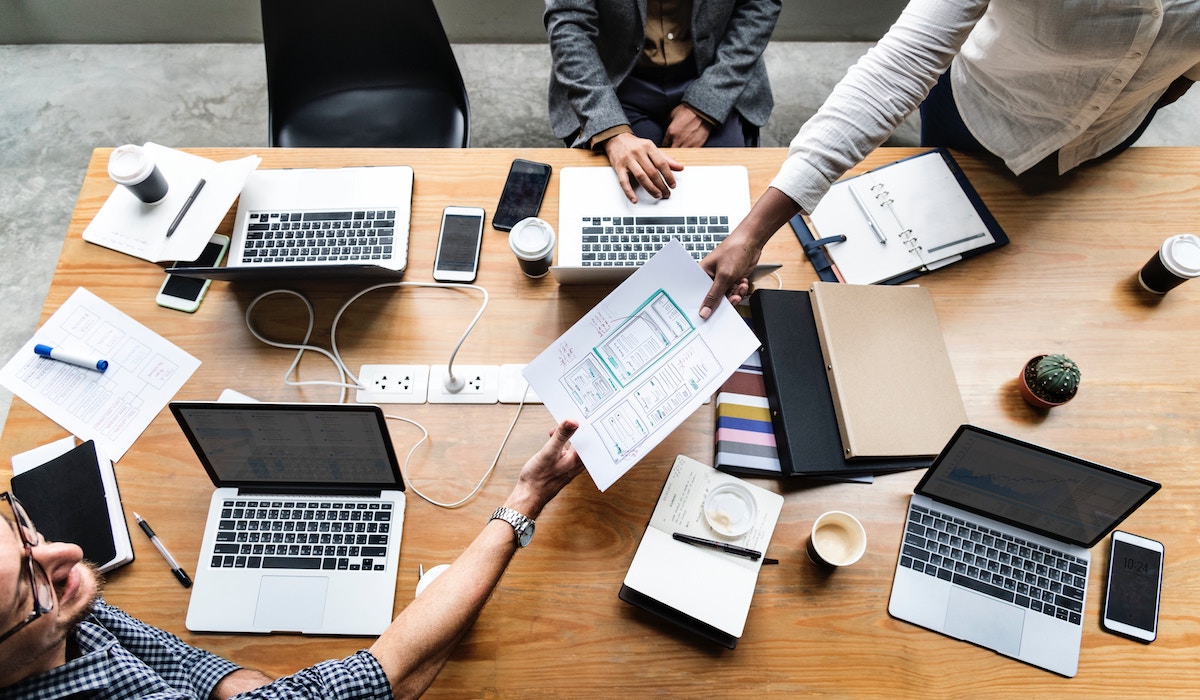 It's no secret that hotels are working to take back bookings from OTAs. After all, OTAs charge commissions on each booking and OTA bookings don't rely on hotel brand loyalty. In addition, OTAs control the guest information, preventing hotels from being able to advertise to guests and encourage repeat visits. Still, in many ways, OTAs are a necessity to book rooms.
In a new study by Hitwise, we learned about what the market actually looks like for OTAs and hotels. Here, we'll break down some of the top findings and what they mean.
Hotels are Holding Strong
There is a slight uptick in direct bookings among the top 6 hotel brands. Marriott, who has the highest market share, grew a percentage point to account for 26.21% of all direct bookings in May 2017. Most impressive is Wyndham Hotels & Resorts, who tripled their share of direct bookings year-over-year from 2.85% to 9.61%. Hilton rounds out the top three in growth with over 17% in direct booking market share.
Our take: It's unclear yet if the Hilton campaign "Stop Clicking Around" to push direct bookings will result in the long-term growth they are hoping for. However, it's apparent that Wyndham's focus on rewards program benefits is giving them the boost they needed.
| | |
| --- | --- |
| Hilton's largest ad campaign urges guests to save time by going direct for the best rate. | Wyndham's ad strategy emphasizes deep discounts, eliminating the need for OTAs. |
OTAs Aren't Backing Down
Expedia continues to rule the OTAs, bringing in almost a third of OTA bookings. Meanwhile, Booking.com had the highest growth of over 3 percentage points, so it now accounts for almost one-fifth of OTA bookings.
Travelocity, Orbitz, and Hotwire saw the biggest decline in market share over the last year, and Hotwire now brings in fewer than 5% of all OTA bookings.
Our take: OTA advertising often focuses on the convenience of having all the choices in one place, and offering the best prices on those choices. Interestingly, the leaders of the OTA race have pivoted their ad strategy. Booking.com and Expedia ads now focus on the journey and the experience of travel. Expedia's visceral stories and Booking.com's relatable scenarios speak to today's traveler.
Expedia's "Bucket List"
ad inspires viewers to think of tackling their own dream trip.

Booking.com shows off a dream getaway from real life that lives up to the "Booking.Yeah" tagline.
Direct Booking Relies on OTA Traffic
While Hilton may be urging guests to "Stop Clicking Around," many travelers still search OTA websites before choosing where to book. Hitwise found that Country Inn & Suites relies the most on OTA traffic ‰– over 10% of their website traffic comes from booking websites.
In addition, Choice Hotels International and Motel 6 both receive over 9% of their website traffic from OTAs. Since Choice accounts for over 14% of direct bookings, there is a good chance that they successfully convert website visitors once on the Choice website. Other brands may not be so successful, resulting in visitors returning to the OTA to book once they have researched the property further.
Our take: It's important to remember that at the end of the day, travelers are looking for the best rate on their stay. If a hotel website can offer a better deal than an OTA, then they'll book directly. Remember that the best rate doesn't rely on price alone ‰– flexible cancellations and upgrades like free breakfast or Wi-Fi can close the sale.
---
How Much Are You Losing to OTAs?
It's true that OTAs can help you book rooms in a pinch. But how much are you really spending on OTA bookings? Our exclusive report can tell you how much you're losing on OTA commissions. Find out ways you can increase local bookings to your website and stop relying as much on OTAs. Visit our services page to learn about how we help hotels drive direct bookings online.