Travel Media Group Releases Multi-Property Suite within TMG OneView® Platform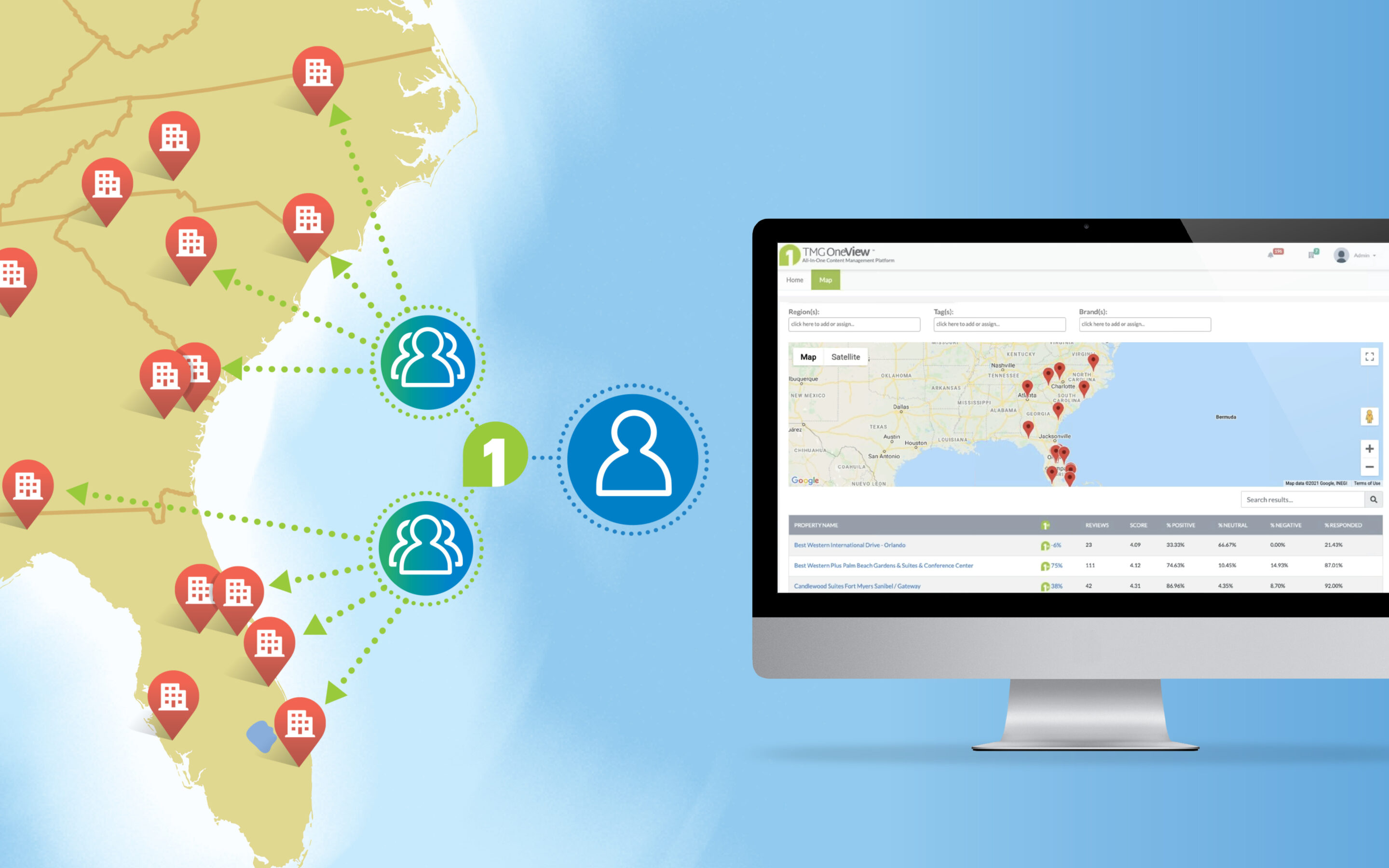 Hospitality platform provides reputation performance reporting for hotel groups and brands.
Travel Media Group announced today a significant update to the TMG OneView® platform for hotel management companies and brands to monitor hotel performance across reputation and social media channels. Hoteliers use the platform to streamline review and social media interactions and obtain aggregate reputation analytics. The new multi-property console provides at-a-glance access to brand-wide and portfolio-wide reputation data. 
"The new console provides unprecedented transparency into hotel group performance," said Erica Jo Rago, director of strategic partnerships and sales at Travel Media Group. "This allows our partners to implement group-wide standards and monitor group reputation while holding individual properties accountable. Our partners find they are more connected to each individual property, which translates into better guest experience and more revenue."
The multi-property features within the TMG OneView® platform help hospitality executives implement reputation management strategies at scale. New features enable leaders to:
View aggregate results on your group home page, including review quantity, combined score, review response rate, and more

Monitor top- and bottom-ranking properties from the group home page

Display unique brand and group reports seeing reputation KPIs for every hotel property

View property results in dual map and list views 

Tailor reports to segment hotels by region, customizable tags, or brand 

Easily add users and assign access based on region or district

Manage new review and social content in a combined TMG OneView® Feed
The multi-property features of TMG OneView® complement the native features for review and social media management that properties used for years. With white label and API integration options available, brands and management groups can easily add TMG OneView® to their hotel marketing arsenal for 2021. 
"We developed the new multi-property console with the needs of hotel management companies and brands in mind," said Jason Lee, VP of product development & technology at Travel Media Group. "There's no better hospitality platform to manage reputation at the brand level."
Hoteliers can experience all of the new TMG OneView® features by requesting a demonstration of the platform. Learn more at https://travelmediagroup.com/oneview.