Reach More Guests with TripAdvisor Awards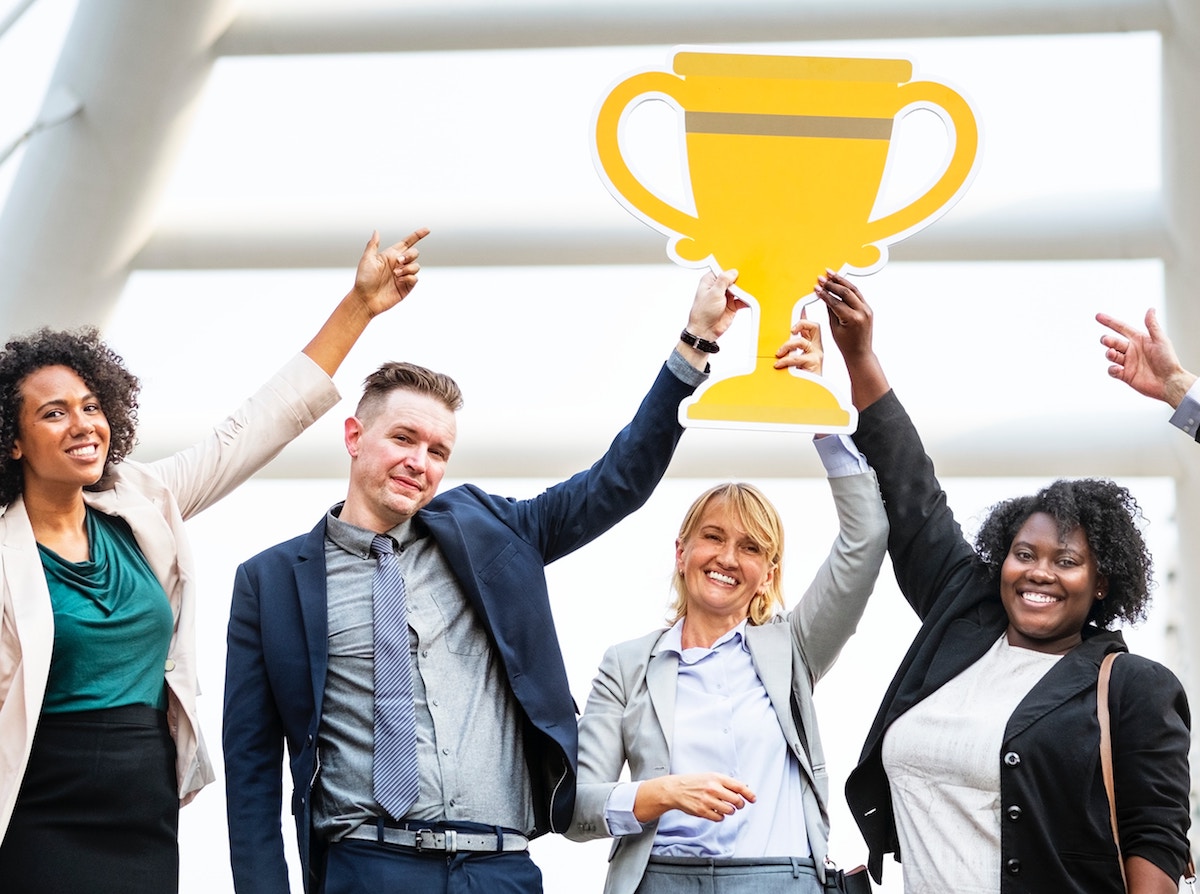 All hoteliers know that TripAdvisor is important to guest acquisition. In fact, 83% of travelers are more confident in their booking decisions thanks to TripAdvisor reviews1. How do you stand out from your local competition?
Earn TripAdvisor Awards to Get the Most Out of Your Business Listing
65% of people who use TripAdvisor are more likely to patronize a business that has earned an award. TripAdvisor offers three main awards: Certificate of Excellence, Traveler's Choice, and GreenLeaders.
Certificate of Excellence
Hotels can earn the Certificate of Excellence by receiving a majority of their ratings in the 4-5 star range. They need to consistently receive good reviews over the course of the year to get this designation. Learn more about earning the TripAdvisor Certificate of Excellence.
Travelers' Choice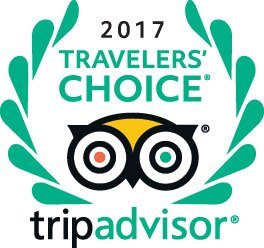 The TripAdvisor Travelers' Choice award is very prestigious. It is awarded to over 7,000 hotels worldwide each year who are rated in the top 1% for exceptional service, quality, and value. Travelers' Choice award categories include: Top Hotels Overall, Luxury, Bargain, Small, Service, B&Bs, Romance, and Family.
Last year, just 171 hotels in the United States won this distinction. Hotels with the Travelers' Choice award will have a special badge visible on their search results listing and profile.

GreenLeaders
TripAdvisor recognizes hotels that go above and beyond to provide an eco-friendly experience for guests. To get the GreenLeaders award on your TripAdvisor profile, follow these steps:
Find and claim your business listing on the owner's portal
Gather information on your green practices with the GreenLeaders survey guide
Fill out the free online GreenLeaders application
If you meet the qualifications, then the GreenLeaders badge will appear on your hotel's listing page under the About section. People can then click the badge to see the green practices the hotel abides by.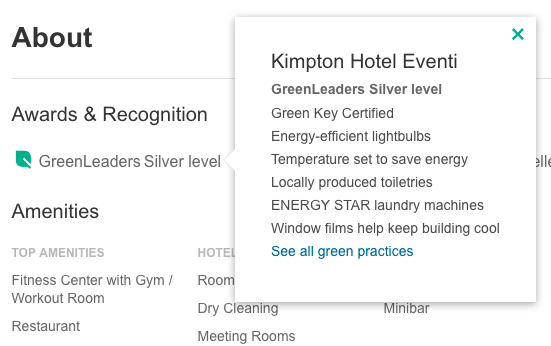 The survey will be scored based on your green practices. Many hotels may already have made these changes since they can also help you to save on your hotel electric and water costs.
The survey measures how well your hotel is committed to six essential green practices:
Tracking energy use regularly
Energy-efficient light bulbs
Linen reuse programs
Recycling
Staff training
Guest education
There are different tiers to the TripAdvisor GreenLeader program. The level of GreenLeader designation achieved is given based on the survey grading. The different GreenLeader levels are based on the following grading criteria:
Bronze: 30-39%
Silver: 40-49%
Gold: 50-59%
Platinum: 60%+
If your hotel can demonstrate that you are abiding by these practices and is a verified business with TripAdvisor, but score less than 30%, then the hotel is still qualified as a GreenPartner.
Half of the travelers surveyed by TripAdvisor said they would be willing to pay more to stay at eco-friendly accommodations2. By making smart choices for your business and the environment, your profile can be seen by more travelers who care.
1. PhoCusWright Survey, conducted December 2013, www.tripadvisor.com/TripAdvisorInsights/n2121
2. TripAdvisor,åÊhttps://www.hotelnewsresource.com/article62797.html