How to Manage Facebook Business Reviews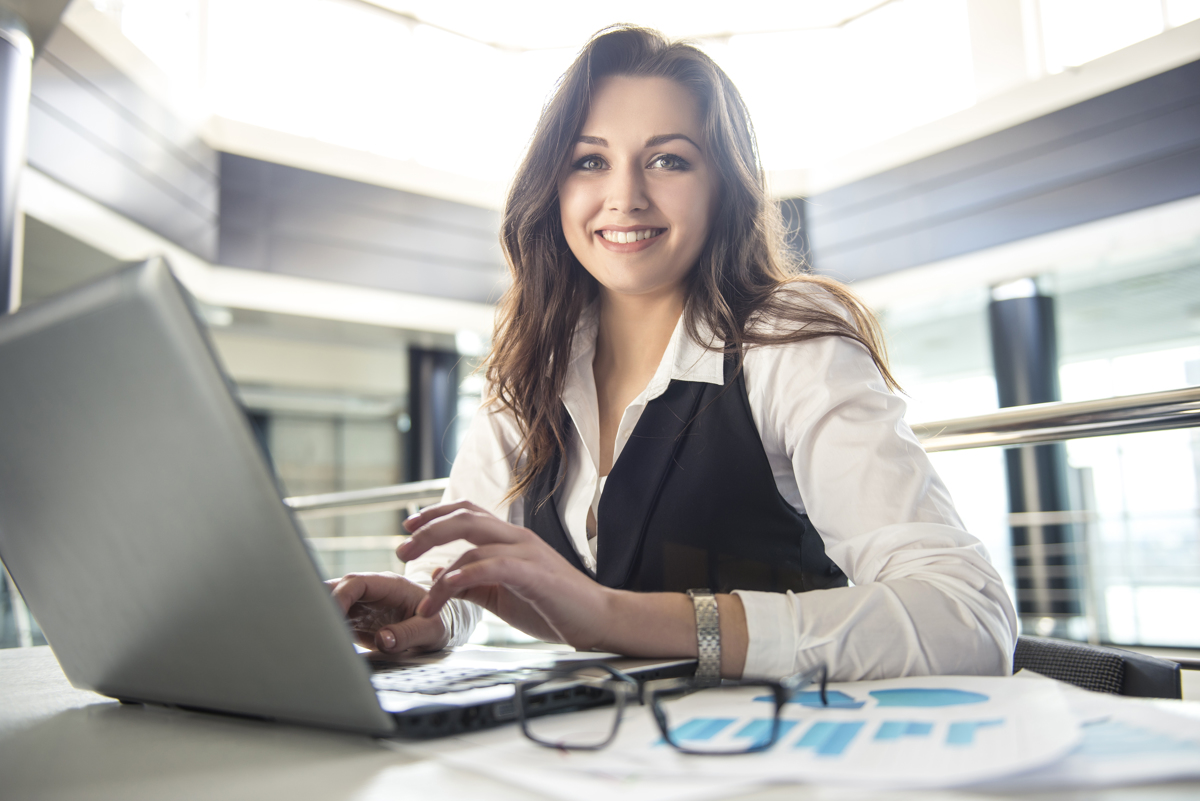 A common misconception of our hoteliers is that TripAdvisor is the only place they need to manage reviews. However, the line between review websites and social media platforms is blurring. Reviews on social media are potentially even more influential than TripAdvisor reviews. The reviews posted on Facebook are highly visible, especially to people who are friends with the reviewer.
Learn more about Facebook hotel reviews and how you can manage, respond to, or hide reviews on Facebook.
Facebook Review Basics
When navigating to a business page on Facebook, reviews and the overall rating can be top and center. Once you click on the review section, you'll see all the reviews.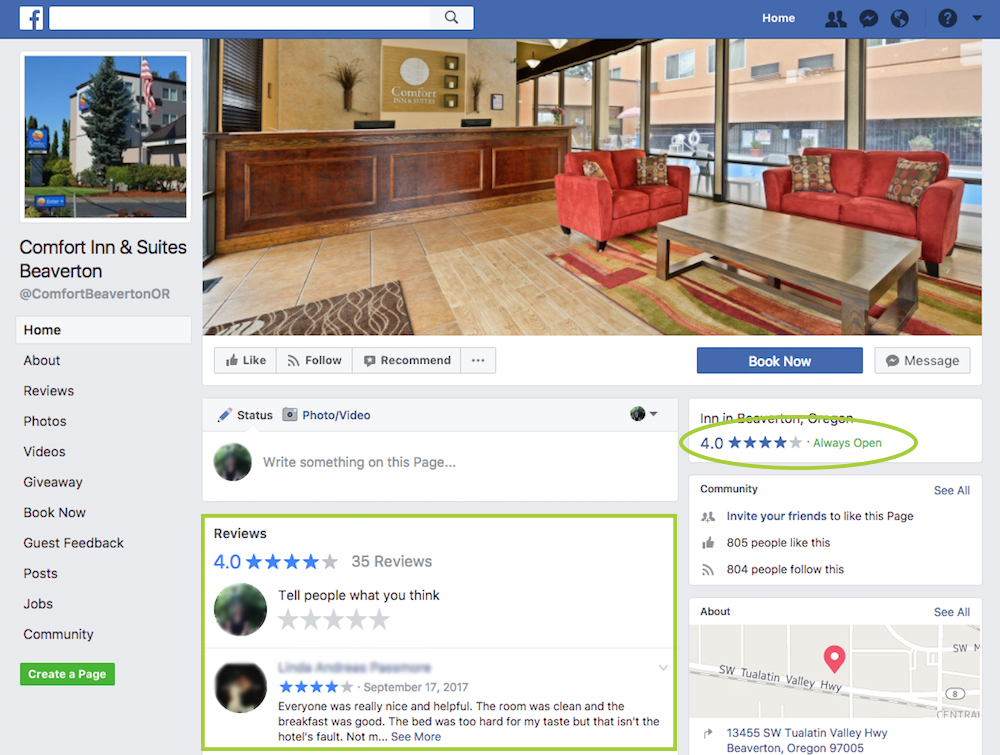 The biggest difference between Facebook reviews and other websites is the ability to add public comments. Reviewers and other users can add comments, photos, and videos. Usually, a review is posted on a review site and is only seen by others searching for reviews. On Facebook, people can share reviews to increase their visibility and reach.
On other review websites, the exchange consists of just review and response. On Facebook, reviewers can continue to comment back or other people can respond. While this can work out in the hotel's favor as people discuss their good experiences, there is also the opportunity for negative reviewers to provide more vivid, negative feedback.
How to Respond to Facebook Reviews
As with all hotel reviews, we recommend that you respond to every review online. Not only does this show guests that you care, but helps future guests make their booking decisions. When using Facebook as a business, you just need to comment on reviews to respond.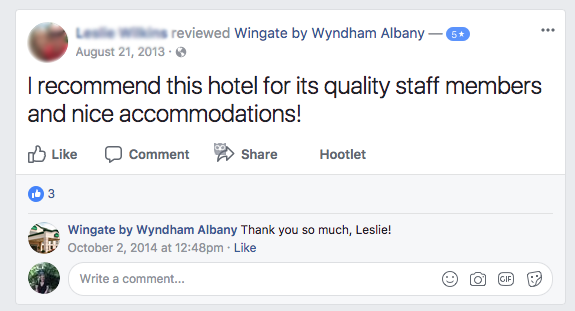 Helpful resources:
How to Turn Off or Move Facebook Reviews
The biggest difference between Facebook and review websites is that you can actually turn off reviews. We don't suggest this, as your hotel rating and reviews help future guests make booking decisions. However, there have been instances where hotels faced a PR crisis and faced reviews coming in from people who never stayed at the property. In this case, we advised that they temporarily turned off reviews until the situation was handled.
Here's how to turn off Facebook reviews on your business page:
On your page, click Settings on the top right
Select Edit Page from the left column
Next to Reviews, click Settings
Click the On/Off toggle by Show Reviews, then Save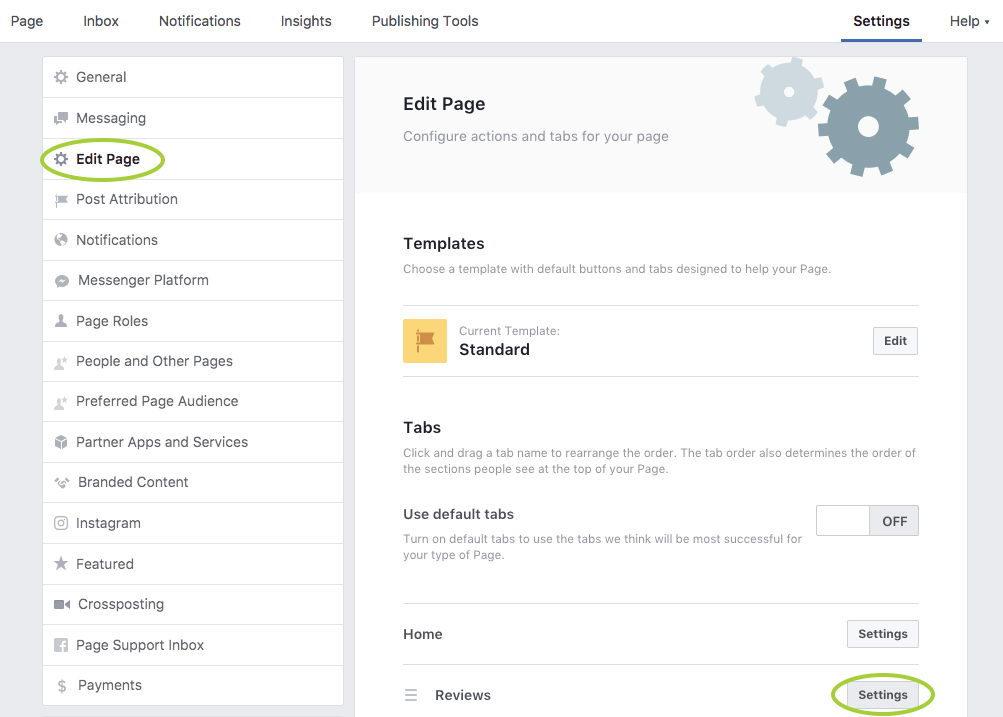 If you want to manage your reviews but don't want it to be the first thing people see on your page, then you can rearrange the sections. Just click the three lines to the left of the Reviews section on this same page and drag it further down.

---
Hotel reviews on Facebook are influential to future travelers making hotel decisions. Responding to guest complaints and praise helps to resolve concerns for your next guests. If you need help with responding to online reviews, read more about our service: Respond & Resolve