TripAdvisor Updates Hotel Listings to Include Rentals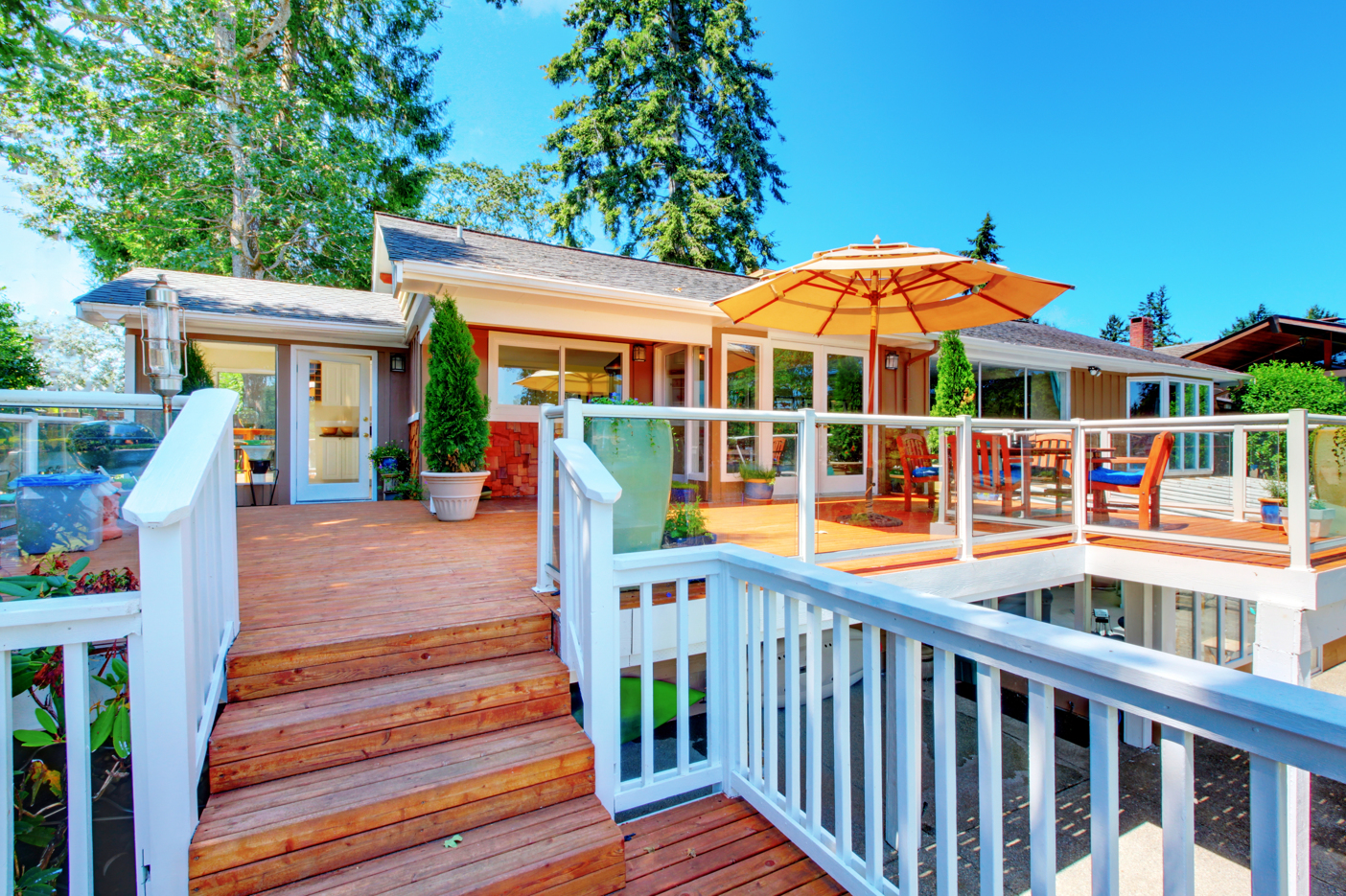 TripAdvisor recently announced to hoteliers that it would be changing the way website visitors browse accommodations. Currently, visiting TripAdvisor.com results in a default option to search for hotels in a city. Users can click the Vacation Rentals tab to find B&Bs and rentals, as seen below.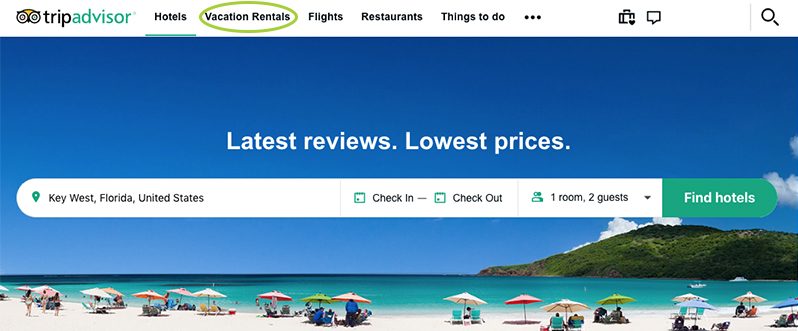 Options under the Vacation Rentals tab vary by location, but will generally include options like Apartment Rentals, House Rentals, Cheap Vacation Rentals, and Luxury Vacation Rentals. Depending on the area, you may also find the option to rent a Beach Cottage or a Mountain Chalet. Now, hotels and vacation rentals will no longer be separated.
TripAdvisor Accommodation Listing Updates
TripAdvisor told hoteliers that based on community feedback, Vacation Rentals and Hotels would no longer be in separate sections. Instead, they will create one Places to Stay section. Guests will be able to choose from rental properties and hotels all in one place.
It is likely that users will be able to filter and sort their search results to prioritize certain kinds of properties, but this listing change will certainly have an impact on hotel visibility. Not only do hotels have to grapple with websites like Airbnb and HomeAway, but now will have to compete with vacation rentals in their market on TripAdvisor.
What does this mean for hotels?
In addition to facing more competition in city rankings, hotels will have to adjust to a new ranking algorithm. As always, TripAdvisor's ranking system is completely secretive. According to the company, the Traveler Ranking will still take into account the quality, quantity, and recency of reviews. However, they introduce a new ranking factor: the consistency of each business's performance over time. Read more about how this new ranking factor has dramatically impacted hotels already: TripAdvisor Algorithm Updates Impact City Rank
What should hotels do?
In light of the TripAdvisor updates to accommodation listings, there are a few steps hoteliers should take to help compete against all accommodation types on TripAdvisor:
Check your listing to make sure your name, address, and phone number match other listing websites
If they are outdated, update your hotel photos to appeal to more guests
Continue providing best-in-class service to guests at the hotel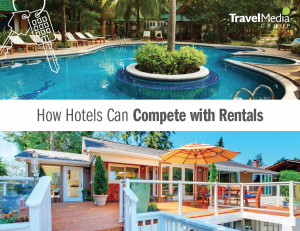 Even with the influx of home shares and rental programs, there will always be guests that prefer the service and quality of a hotel. To win over guests that may stray to rentals, read our white paper: How Hotels Can Compete with Rentals.
Update June 25, 2018: TripAdvisor still lists Hotels and Vacation Rentals in two separate sections of the website. However, now when you search for a hotel, alternate accommodation types and rentals are at times appearing in search results. We believe that they are testing different ways of integrating accommodation types and will watch for changes. To learn more about recent updates, listen to the second episode of our podcast, Suite Spot: Compete with Rentals and Private Accommodations.