Hawthorn Suites by Wyndham Naples
Hotel Implements Diversified Marketing Strategy to Improve Online Presence
Hawthorn Suites by Wyndham Naples has partnered with Travel Media Group for reputation management, social media management and a vanity hotel website. Since February 2016, Hawthorn Naples has doubled its review count, elevated its website sessions length, and streamlined social media engagement beyond their expectations.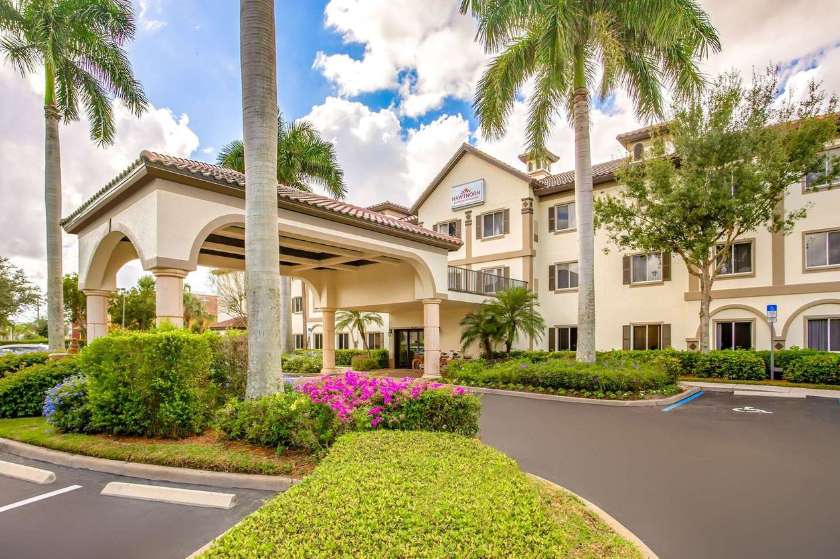 Reputation Management for Hawthorn Suites by Wyndham Naples
With many competitors in the Naples area, Hawthorn Naples was seeking to streamline their reputation efforts. Since partnering with Travel Media Group, they have elevated their review count of up to 1,128 reviews. This improvement played an imperative role in converting travelers into guests through the power of positive reviews.
out of five TripAdvisor stars
Website Optimization for Hawthorn Suites by Wyndham Naples
With our Website solution, Hawthorn Naples has the freedom to update their website to their liking. They have featured their TripAdvisor certificates, live beach cams, and a deeper expression of nearby attractions. All of these features contributed to great session results on their website, thus influencing higher booking rates and improved traffic conversion.
Social Media Engagement for Hawthorn Suites by Wyndham Naples
Social Media has played an integral part in attracting travelers to Hawthorn Naples. Through the implementation of posting engaging and personalized posts, Hawthorn Naples has been able to direct travelers directly to their vanity site.
Increase in Facebook Likes
Engage With Guests & Convert More Bookings
Facebook recommendations per month
The Results Were Amazing
By partnering with Travel Media Group, Hawthorn Naples has achieved remarkable engagement across its online channels.
Travel Media Group has been doing a great job for us and we are delighted we have partnered with them. Their Reputation, Social Media, and Website solutions have helped us to increase revenue by providing convenient, and hands off services. They continue to provide excellent client service making sure we are happy with our strategies and solutions. We look forward to continual progress within our competitive market. Thank you, TMG!
Get Results Like These for Your Hotel
View Another Case Study